Ruentara Resort
26/1-42 A.Muang, Buriram, 31000 (3 Xem lại)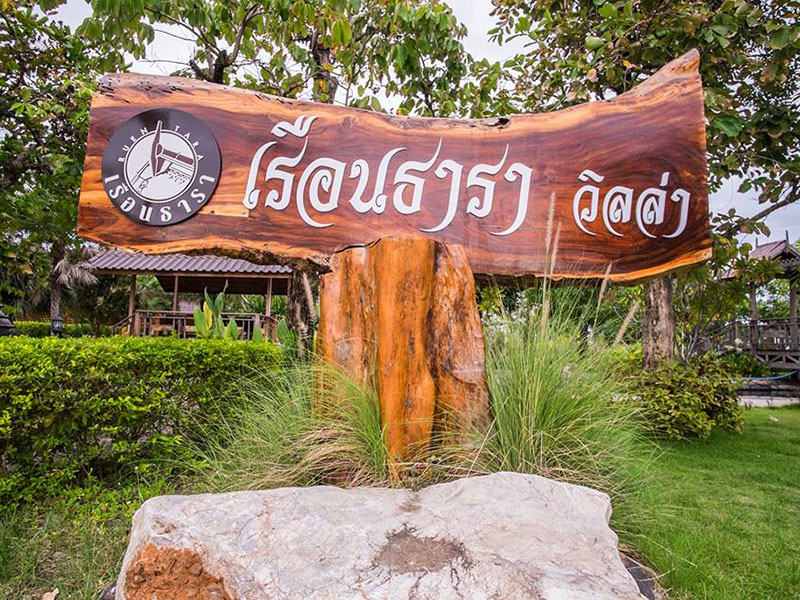 Khách nói gì?:
10
"ห้องพักกว้าง มีที่จอดรถหน้าห้องพัก สะดวกดี การเดินทางสะดวก ใกล้สนามแข่งรถ"
Pavich
8
"ที่พักสะอาด สงบ มีพื้นที่รีสอร์ทบริเวณกว้าง ที่จอดรถมีความปลอดภัย"
Pavich
7.4
"รีสอร์ทโอเคครับ มีมาตราการารควบคุม COVID-19 อย่างเคร่งครัด มีที่จอดรถเพียงพอ มีทั้งแบบ เป็นหลังๆ แบบห้องติดๆกัน ห้องพักสะอาดดีครับ พนักงานเป็นกันเองครับ ราคาไม่แพงจนเกินไปครับ"
Nikorn
Xem chi tiết
Ruentara Resort is a budget resort set in Buriram city, only 3.4 kms from Buriram Railway station, and 3.1 kms Buriram Nightbraza.

The budget resort offers 30 guest rooms. Each room is double and twin bed room type, furnished with private bath room, air conditioner, television, refrigerator, and balcony.

Resort facilities include 24-hr front desk service, parking lot and free WiFi available in the whole area. đọc thêm..
Tiện nghi
Tiện nghi
thiết bị cho người tàn tật
thang máy
điều hành sàn
phòng gia đình
phòng họp
nhà hàng
két sắt
dịch vụ làm đẹp
cửa hàng
phòng hút thuốc
xe công viên
Thể thao và Giải Trí
quán bar
cho thuê xe đạp
quán cà phê
câu lạc bộ đêm
quán bar cạnh bể bơi
vườn
sân gôn (tại chỗ)
thiết bị tập thể dục
bể bơi trong nhà
bể sục
câu lạc bộ trẻ em
mát xa
bể bơi ngoài trời
bể bơi (trẻ em)
tắm hơi
spa
sân chơi squash
hơi nước phòng
sân tennis
casino
Dịch vụ
dịch vụ phòng 24 giờ
đưa đón khách sạn/sân bay
dịch vụ trông trẻ
trung tâm thương mại
người vận chuyển hành lý
dịch vụ giặt là/giặt khô
dịch vụ du lịch
Wi-Fi ở khu vực công cộng
truy cập internet có dây (miễn phí)
truy cập internet có dây (tính phí)
truy cập internet không dây (miễn phí)
Dịch vụ phòng
cái nôi em bé
Khách hàng Nhận xét
Nikorn
(Đi công tác)
(7.4)
17 April 2021
รีสอร์ทโอเคครับ มีมาตราการารควบคุม COVID-19 อย่างเคร่งครัด มีที่จอดรถเพียงพอ มีทั้งแบบ เป็นหลังๆ แบบห้องติดๆกัน ห้องพักสะอาดดีครับ พนักงานเป็นกันเองครับ ราคาไม่แพงจนเกินไปครับ
Pavich
(Độc chiếm)
(10)
9 October 2020
ห้องพักกว้าง มีที่จอดรถหน้าห้องพัก สะดวกดี การเดินทางสะดวก ใกล้สนามแข่งรถ
Pavich
(Độc chiếm)
(8)
20 August 2020
ที่พักสะอาด สงบ มีพื้นที่รีสอร์ทบริเวณกว้าง ที่จอดรถมีความปลอดภัย