Phi Phi Banyan Villa Resort
129 Moo 7, Ao Nang, Koh Phi Phi, Krabi, 81000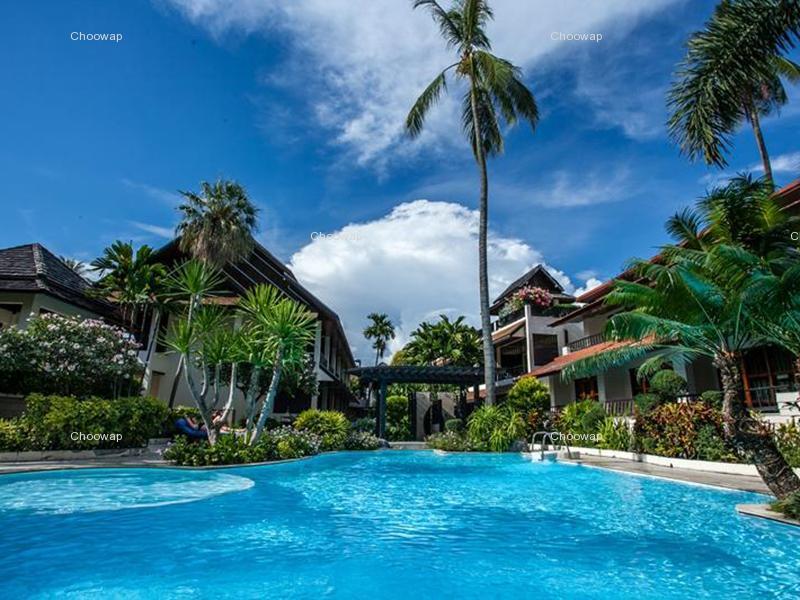 Khách nói gì?:
10
"we stayed at banyan hotel between the dates 27\\9-3\\10\\13. we would like to thank you for the warm hospitality, it was a pleasure to stay at the hotel, and we will definatly recommand it to our friends. i would like if possible, to pass a personal and direct thank you to the receptionists named Bee. she is just amazing, cared for our every need, with a hugh smile, a truely lovely person that we will remember for-ever as a crucial factor in making our vacation great."
dekel and olga
10
"everthing about the hotel is fantastic. only the breakfast was disapointing. (the only place in Thailand the staff not smiling and bad breakfast)"
Kenneth Nordรฅs
9.4
"we would like to thank you very much for your perfect service in your hotel. We spent there very nice vacations and were so satisfied. I will recommend your hotel to another visitors."
Renata
9.4
"Excellent hotel,Rooms are very good with all facilities required."
Andrew
9.4
" When arrived,it was a time the pool could not be used, was very oily. But it was ok for us, we don't need a pool for a 2-day-stay. the staff was great, we needed two times help in our room and after 5 minutes a nice man helped us and he was very friendly. Great support!!! Overall we would come again :))) Greetings from germany and thanks for the good time!!! "
Sabine Godelmann
Xem chi tiết
Phi Phi Banyan Villa Cung cấp 40 phòng của Banyan Style và 22 phòng của phong cách Wing Garden được trang bị điều hòa không khí, phòng điện thoại phòng, tắm nóng lạnh, vệ sinh và tiện nghi của phương Tây, truyền hình cáp, bãi biển và hồ bơi khăn tắm, máy sấy tóc, cà phê và trà làm cho cơ sở vật chất, tủ lạnh với miễn phí 2 chai nước uống,
Tiện nghi
Tiện nghi
thiết bị cho người tàn tật
thang máy
điều hành sàn
phòng gia đình
phòng họp
nhà hàng
két sắt
dịch vụ làm đẹp
cửa hàng
phòng hút thuốc
xe công viên
Thể thao và Giải Trí
quán bar
cho thuê xe đạp
quán cà phê
câu lạc bộ đêm
quán bar cạnh bể bơi
vườn
sân gôn (tại chỗ)
thiết bị tập thể dục
bể bơi trong nhà
bể sục
câu lạc bộ trẻ em
mát xa
bể bơi ngoài trời
bể bơi (trẻ em)
tắm hơi
spa
sân chơi squash
hơi nước phòng
sân tennis
casino
Dịch vụ
dịch vụ phòng 24 giờ
đưa đón khách sạn/sân bay
dịch vụ trông trẻ
trung tâm thương mại
người vận chuyển hành lý
dịch vụ giặt là/giặt khô
con vật cưng cho phép
dịch vụ du lịch
Wi-Fi ở khu vực công cộng
truy cập internet có dây (miễn phí)
truy cập internet có dây (tính phí)
truy cập internet không dây (miễn phí)
Dịch vụ phòng
cái nôi em bé
Khách hàng Nhận xét
Beatriz
(khác)
12 November 2015
We loved our stay at this hotel. Staff was very friendly and helpful.
Sunee
(cặp vợ chồng)
12 November 2015
Ben Thornton
(cặp vợ chồng)
2 February 2015
The location is great for first time travelers as its close to the pier but also easily accessible to both sides of the island. good room view with the pool, clean, and good staff.
Stephanie Chamot
(khác)
2 February 2015
Very nice location and good staff.
Lindsay Wentzel
(cặp vợ chồng)
7 August 2014
Comfortable,value for money.
Kylie Thurley
(Đi công tác)
1 May 2014
The room was large,but yet it was a lot of mosquito!
Martine VANHILLE
(khác)
31 March 2014
it was a nice place to stay
Jean Gondran
(khác)
28 February 2014
Nice stay, good rooms with good breakfast.
TATSUYA SASAKI
(các gia đình)
28 February 2014
the hotel is a great place to stay very relaxing with all the amenities you could want, fantastic gym. Just perfect for a nice romantic getaway.
John Looker
(cặp vợ chồng)
31 January 2014
Rooms were large, reasonably clean and comfortable.
đọc thêm