Baan Maenam No.3
T.Maenam A.Koh Samui, Suratthani, 84330 (0 Xem lại)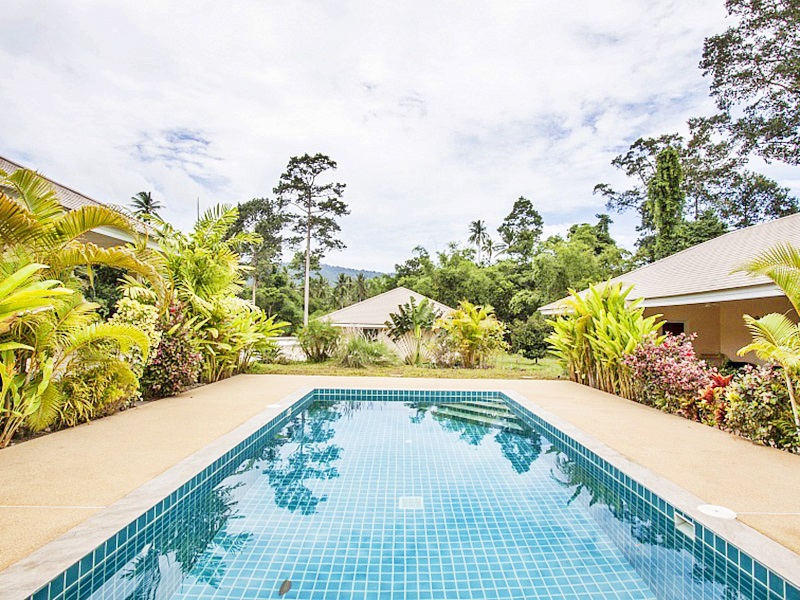 Xin lỗi, không có phòng có sẵn. xin vui lòng liên hệ với chúng tôi để biết thêm thông tin hoặc cuốn sách giai đoạn khác thay vì.
Xem chi tiết
Baan Maenam No.3 Located in Koh Samui, boasts a luxurious 2-bedroom villa with an outdoor private pool and garden. It offers free WiFi in all areas and free private parking.

Take a short detour from the main Soi through Mae Nam and discover this tranquil poolside villa (sleeps 4). Surrounded by lush green gardens, plants and flowers, it's the perfect setting for holiday-make rs to take some relaxing time out and unwind.

Despite the serene and remote location, the complex is incredibly secure and private. The villa itself is discretely placed amongst the beautiful greenery and is positioned to face the pool. It is painted externally in a cheery shade of yellow, while the interior remains more simplistic and neutral with random bursts of colour in the artwork and material features. đọc thêm..
Tiện nghi
Tiện nghi
thiết bị cho người tàn tật
thang máy
điều hành sàn
phòng gia đình
phòng họp
nhà hàng
két sắt
dịch vụ làm đẹp
cửa hàng
phòng hút thuốc
xe công viên
Thể thao và Giải Trí
quán bar
cho thuê xe đạp
quán cà phê
câu lạc bộ đêm
quán bar cạnh bể bơi
vườn
sân gôn (tại chỗ)
thiết bị tập thể dục
bể bơi trong nhà
bể sục
câu lạc bộ trẻ em
mát xa
bể bơi ngoài trời
bể bơi (trẻ em)
tắm hơi
spa
sân chơi squash
hơi nước phòng
sân tennis
casino
Dịch vụ
dịch vụ phòng 24 giờ
đưa đón khách sạn/sân bay
dịch vụ trông trẻ
trung tâm thương mại
người vận chuyển hành lý
dịch vụ giặt là/giặt khô
dịch vụ du lịch
Wi-Fi ở khu vực công cộng
truy cập internet có dây (miễn phí)
truy cập internet có dây (tính phí)
truy cập internet không dây (miễn phí)
Dịch vụ phòng
cái nôi em bé
Khách hàng Nhận xét