Summitra Pavilion Villa No. 3
59/64 Moo 5, Plailaem Soi 6, Choeng Mon, Koh Samui,, Suratthani, 84140 (0 обзор)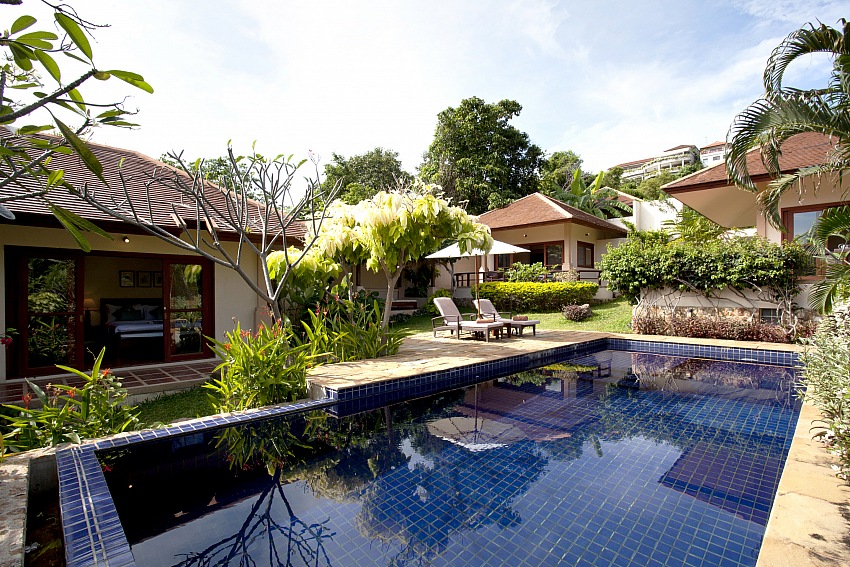 Room is not available on your selected period.
деталь
Summitra Pavilion Villa 3 Located at 59/64 Moo 5, Plailaem Soi 6, Choeng Mon, Koh Samui. This villa located in Choeng Mon Beach, short distance from Choeng Mon Beach, 10 minute from Samui airport. 10 minutes from Golden Buddha Temple and temple around the area.

Summitra Pavilion Villa 3 offers 3-bedroom & 3-bathroom, accommodating up to 6 people. The living area has a flat screen television and CD Player, WiFi and 24/7 security etc. The kitchen has fully equipped. Dining areas have indoor dining areas and outdoor dining terrace. There are many facilities in this villa such as Private swimming pool, tennis court, Beautifully landscaped garden. читать далее..
Удобства
Amenities
услуги для инвалидов
лифт
VIP этаже
семейный номер
конференц-залы
ресторан
Сейф в номере
салон
магазинов
курилки
Автостоянка
Sport and Recreation
бар / паб
велосипеда в аренду
кафе
ночной клуб
бар у бассейна
сад
гольф (собственная)
тренажерный зал
крытый бассейн
джакузи
детский клуб
массаж
открытый бассейн
бассейн (детский)
сауна
спа
сквош-корты
парной
теннисные корты
казино
Services
24hr обслуживание
трансфер из аэропорта
няни
деловой центр
консьерж
прачечная / химчистка
туры
WiFi общественных
LAN (бесплатно)
LAN (сборов)
WiFi (бесплатно)
Обслуживание номера
детская кроватка
Мнения покупателей