Kriss Residence
1525/1 Soi Sirisombat 1 Onnuch-Ladkrabang Ladkrabang, Bangkok, 10520 (0 Recenzie)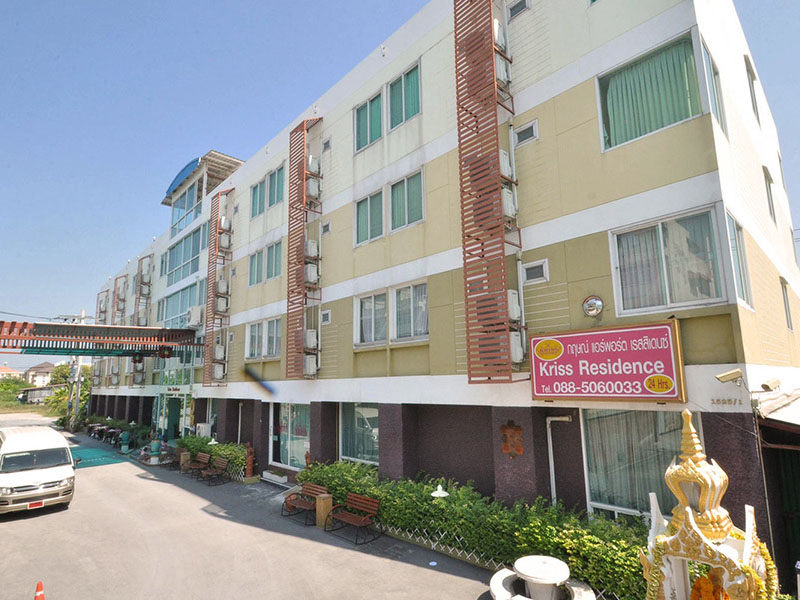 Detaliu
Kriss Residence welcomes you with a warm, inviting atmosphere & professional, personalised service. Friendly staff are always available to take care of your needs and special requests.If you're here for a leisurely stay, enjoy local attractions and nearby Lat Krabang. From the delicious Thai cuisine to it's great location, Kriss Airport Residence offers the best of the Suvarnab humi area!

You'll find the best rates online, a variety of room options, the most reliable hotel info, and more on krissresidence.com Thank you for considering Kriss Airport Residence for your hotel travel plans!

Featuring modern Thai interiors, rooms at Kriss Residence are completed with a flat-screen TV, a telephone and a refrigerator. Shower facilities are included in a private bathroom. Citeşte mai mult..
Facilităţi
Amenitate
facilități dizabilități
lift
etajul executiv
cameră familială
sala de reuniuni
restaurant
seif în cameră
salon
magazine
fumoar
parcare
Sport şi recreere
bar / pub
închiriere de biciclete
cafenea
club de noapte
barul de la piscină
grădină
teren de golf (pe site-ul)
sală de fitness
piscină interioară
jacuzzi
club pentru copii
masaj
piscină în aer liber
piscină (copii)
sauna
spa
terenuri de squash
baie de aburi
terenuri de tenis
cazinou
Servicii
24 de ore room service-ul
transfer aeroport
babysitting
centru de afaceri
administrator
serviciu de spălătorie / curăţătorie chimică
excursii
Wi-Fi în zonele publice
acces la internet - LAN
acces la internet - LAN (taxe)
acces la internet - wireless (fără taxe)
room service
pătuț pentru copii
Clienţi Opinii