Reverie Siam
476 M8 Viengtai Pai, , Maehongson, 58130 (1 revisão)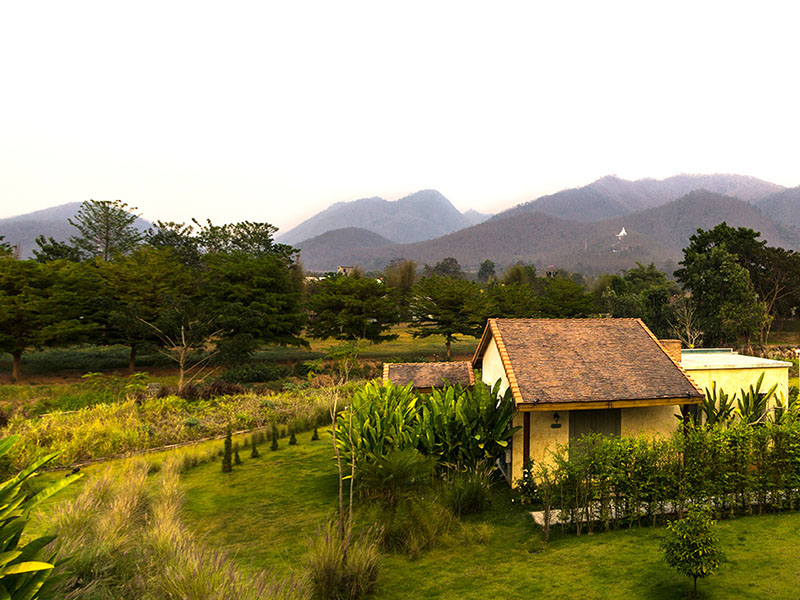 O que os convidados estão dizendo?:
8.2
"ที่พัก สวยมากคะ ห้องตกแต่งน่ารัก เห็นวิวภูเขา ห่างจากถนนคนเดิน แค่ 1 โลเองคะ ทางโรงแรมมีรถ รับส่งให้ด้วยคะ อาหารเช้าให้เลือกจากเมนู เป็นแบบสไตล์ยุโรป อาหารมีให้เลือกหลากหลาย โดยรวมถ้ามีโอกาสก็จะกลับไปพักอีกคะ"
บริตา
detalhe
Reverie Siam All rooms are uniquely appointed in Vintage Chic Style themed around writers studies, Fabrics and design, Musical Compositions and Photography.

Our rooms include luxurious bathrooms with rain showers, baths or glass roofed Jacuzzis in Villa suites. Also included is a breakfast from our renowned Restaurant Silhouette Bar

The property offers a 24-hour front d esk and luggage storage facility. A laundry service can be arranged upon request and a free airport transfer and shuttle service to Pai walking street can also be organised. leia mais..
Instalações
Amenidades
cortesias para deficientes
elevador
andar executivo
quarto da família
instalações para reuniões
restaurante.
cofre no quarto
salão de beleza
lojas
sala para fumantes
parque de estacionamento
Esporte e recreação
bar / pub
aluguer de bicicletas
café
boate
bar junto à piscina
jardim
campo de golfe (no local)
sala de fitness
piscina coberta
jacuzzi
kids club
massagem
piscina ao ar livre
piscina (crianças)
sauna
spa
campos de squash
sala de vapor
quadras de tênis
cassino
Serviços
serviço de quarto 24h
transfer para o aeroporto
babysitting
centro de negócios
porteiro
serviço de lavandaria / limpeza a seco
passeios
Wi-Fi nas áreas públicas
acesso à Internet - LAN
acesso à Internet - LAN (taxas)
acesso à internet - wireless (sem taxas)
serviço de quarto
berço
Comentários dos clientes
บริตา
(casais)
(8.2)
28 October 2015
ที่พัก สวยมากคะ ห้องตกแต่งน่ารัก เห็นวิวภูเขา ห่างจากถนนคนเดิน แค่ 1 โลเองคะ ทางโรงแรมมีรถ รับส่งให้ด้วยคะ อาหารเช้าให้เลือกจากเมนู เป็นแบบสไตล์ยุโรป อาหารมีให้เลือกหลากหลาย โดยรวมถ้ามีโอกาสก็จะกลับไปพักอีกคะ