Phi Phi Banyan Villa Resort
129 Moo 7, Ao Nang, Koh Phi Phi, Krabi, 81000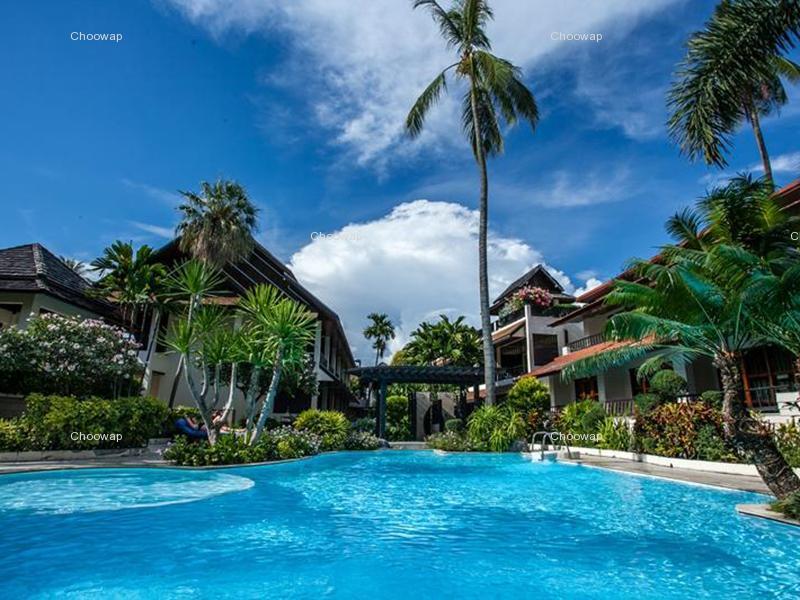 O que os convidados estão dizendo?:
10
"we stayed at banyan hotel between the dates 27\\9-3\\10\\13. we would like to thank you for the warm hospitality, it was a pleasure to stay at the hotel, and we will definatly recommand it to our friends. i would like if possible, to pass a personal and direct thank you to the receptionists named Bee. she is just amazing, cared for our every need, with a hugh smile, a truely lovely person that we will remember for-ever as a crucial factor in making our vacation great."
dekel and olga
10
"everthing about the hotel is fantastic. only the breakfast was disapointing. (the only place in Thailand the staff not smiling and bad breakfast)"
Kenneth Nordรฅs
9.4
"we would like to thank you very much for your perfect service in your hotel. We spent there very nice vacations and were so satisfied. I will recommend your hotel to another visitors."
Renata
9.4
"Excellent hotel,Rooms are very good with all facilities required."
Andrew
9.4
" When arrived,it was a time the pool could not be used, was very oily. But it was ok for us, we don't need a pool for a 2-day-stay. the staff was great, we needed two times help in our room and after 5 minutes a nice man helped us and he was very friendly. Great support!!! Overall we would come again :))) Greetings from germany and thanks for the good time!!! "
Sabine Godelmann
detalhe
Phi Phi Banyan Villa oferecer 40 quartos de estilo Banyan e 22 quartos do estilo Ala Jardim estão equipados com ar condicionado, espaço para telefone do quarto, quente e fria chuveiro, vaso sanitário ocidental e amenidades, toalhas de praia cabo TV, e piscina, secador de cabelo, café e chá geladeira, com cortesia de 2 garrafas de água potável,
Instalações
Amenidades
cortesias para deficientes
elevador
andar executivo
quarto da família
instalações para reuniões
restaurante.
cofre no quarto
salão de beleza
lojas
sala para fumantes
parque de estacionamento
Esporte e recreação
bar / pub
aluguer de bicicletas
café
boate
bar junto à piscina
jardim
campo de golfe (no local)
sala de fitness
piscina coberta
jacuzzi
kids club
massagem
piscina ao ar livre
piscina (crianças)
sauna
spa
campos de squash
sala de vapor
quadras de tênis
cassino
Serviços
serviço de quarto 24h
transfer para o aeroporto
babysitting
centro de negócios
porteiro
serviço de lavandaria / limpeza a seco
animais de estimação admitidos
passeios
Wi-Fi nas áreas públicas
acesso à Internet - LAN
acesso à Internet - LAN (taxas)
acesso à internet - wireless (sem taxas)
serviço de quarto
berço
Comentários dos clientes
Beatriz
(outras)
12 November 2015
We loved our stay at this hotel. Staff was very friendly and helpful.
Sunee
(casais)
12 November 2015
Ben Thornton
(casais)
2 February 2015
The location is great for first time travelers as its close to the pier but also easily accessible to both sides of the island. good room view with the pool, clean, and good staff.
Stephanie Chamot
(outras)
2 February 2015
Very nice location and good staff.
Lindsay Wentzel
(casais)
7 August 2014
Comfortable,value for money.
Kylie Thurley
(Viajeros de negocios)
1 May 2014
The room was large,but yet it was a lot of mosquito!
Martine VANHILLE
(outras)
31 March 2014
it was a nice place to stay
Jean Gondran
(outras)
28 February 2014
Nice stay, good rooms with good breakfast.
TATSUYA SASAKI
(famílias)
28 February 2014
the hotel is a great place to stay very relaxing with all the amenities you could want, fantastic gym. Just perfect for a nice romantic getaway.
John Looker
(casais)
31 January 2014
Rooms were large, reasonably clean and comfortable.
leia mais