The Racha
42/12-13 Moo 5 Rawai, A. Muang, Phuket, 83130 (2 herziening)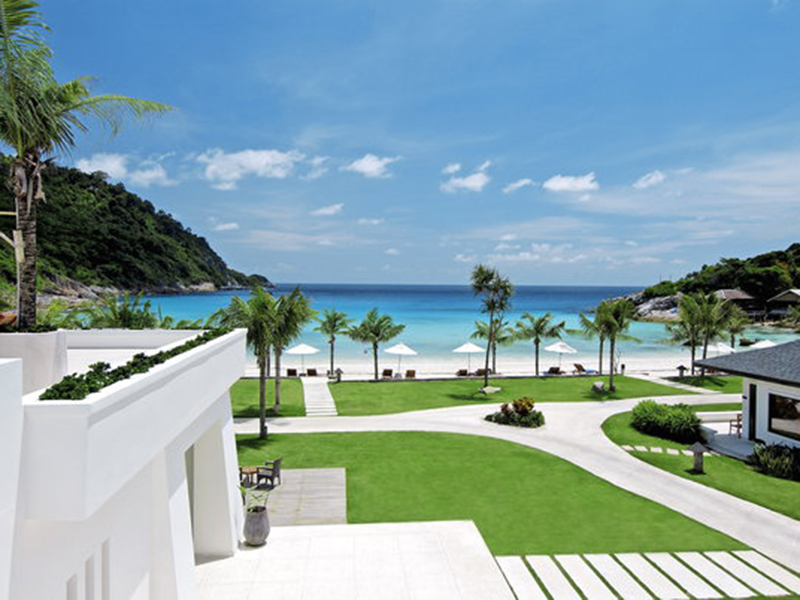 Wat zeggen de gasten?:
9
"1. ที่พักและชายหาดสวยงามมาก 2. ตอนไปคนเข้าพักเต็ม จึงทำให้อุปกรณ์ดำน้ำไม่เพียงพอ อยากให้เพิ่มค่ะ"
เพ็ยศิริ
7
"เป็นส่วนตัวมากสำหรับที่นี้ ผมชอบน่ะ แต่ติดที่ต้นไม้น้อย อากาศร้อนมาก โดยรวม ผมให้ 3 ดาวครับ"
Tony
Room is not available on your selected period.
Detail
The Racha is een luxe resort op Racha eiland, slechts 12 mijl ten zuiden van Phuket, op slechts 35 minuten per speedboot van de Chalong pier-bay. The Racha beschikt over 85 luxe villa's en streeft ernaar om erkend te worden als een leider op het gebied verantwoord en ecologisch duurzaam toerisme.

The Racha is ontworpen om in combinatie met de bestaande terrein van het land e n de zorg is genomen om ervoor te zorgen de 69 luxe een-verdiepingen tellende villa's en bijgebouwen niet uit steken, zoals zere duimen draaien de aard profiel van het land. lees meer..
Faciliteiten
Voorzieningen
gehandicaptenvoorzieningen
lift
VIP-kamervoorzieningen
familie kamer
vergaderfaciliteiten
restaurant
kluisje in de kamer
kapsalon
winkels
rokers
parkeerplaats
Sport en recreatie
bar / pub
fietsverhuur
coffeeshop
nachtclub
bar aan het zwembad
tuin
golfbaan (ter plaatse)
fitnessruimte
overdekt zwembad
jacuzzi
kids club
massage
buitenzwembad
zwembad (voor kinderen)
sauna
spa
squashbanen
stoombad
tennisbanen
casino
Diensten
24-uurs roomservice
vervoer van/naar luchthaven
babysit
zakencentrum
conciërge
wasserij / stomerij
rondleidingen
Wi-Fi in de openbare ruimtes
toegang tot internet - LAN
toegang tot internet - LAN (kosten)
Internet - draadloos (zonder kosten)
roomservice
babybedje
klant recensies
เพ็ยศิริ..
(koppels)
(9)
30 November 2012
1. ที่พักและชายหาดสวยงามมาก 2. ตอนไปคนเข้าพักเต็ม จึงทำให้อุปกรณ์ดำน้ำไม่เพียงพอ อยากให้เพิ่มค่ะ
Tony
(anderen)
(7)
30 August 2011
เป็นส่วนตัวมากสำหรับที่นี้ ผมชอบน่ะ แต่ติดที่ต้นไม้น้อย อากาศร้อนมาก โดยรวม ผมให้ 3 ดาวครับ