Phi Phi Banyan Villa Resort
129 Moo 7, Ao Nang, Koh Phi Phi, Krabi, 81000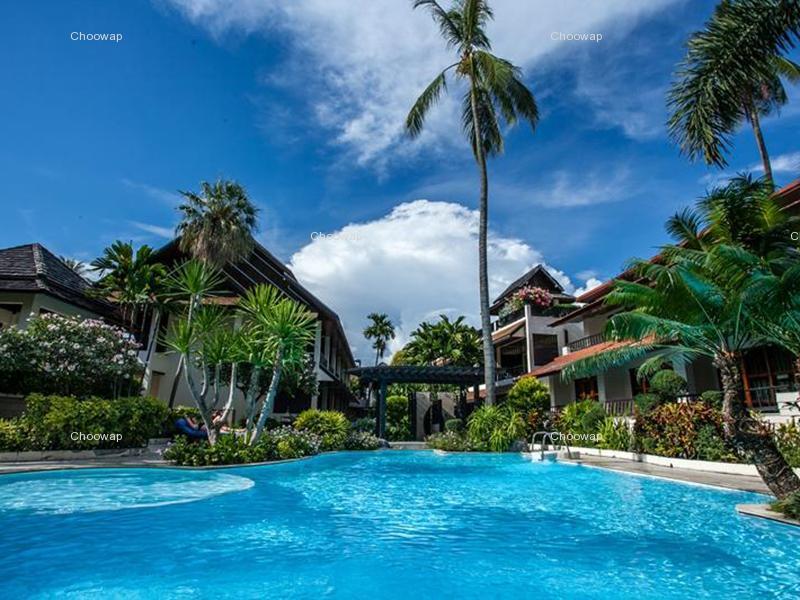 Wat zeggen de gasten?:
10
"we stayed at banyan hotel between the dates 27\\9-3\\10\\13. we would like to thank you for the warm hospitality, it was a pleasure to stay at the hotel, and we will definatly recommand it to our friends. i would like if possible, to pass a personal and direct thank you to the receptionists named Bee. she is just amazing, cared for our every need, with a hugh smile, a truely lovely person that we will remember for-ever as a crucial factor in making our vacation great."
dekel and olga
10
"everthing about the hotel is fantastic. only the breakfast was disapointing. (the only place in Thailand the staff not smiling and bad breakfast)"
Kenneth Nordรฅs
9.4
"we would like to thank you very much for your perfect service in your hotel. We spent there very nice vacations and were so satisfied. I will recommend your hotel to another visitors."
Renata
9.4
"Excellent hotel,Rooms are very good with all facilities required."
Andrew
9.4
" When arrived,it was a time the pool could not be used, was very oily. But it was ok for us, we don't need a pool for a 2-day-stay. the staff was great, we needed two times help in our room and after 5 minutes a nice man helped us and he was very friendly. Great support!!! Overall we would come again :))) Greetings from germany and thanks for the good time!!! "
Sabine Godelmann
Detail
Phi Phi Banyan Villa Biedt 40 kamers van Banyan Style en 22 kamers van het Garden Wing stijl zijn ingericht met airconditioning, een kamer tot kamer telefoon, warm & koud douche, toilet en West-voorzieningen, kabel-TV, strand en zwembad handdoeken, haardroger, koffie & thee faciliteiten, koelkast met gratis 2 flessen drinkwater,
Faciliteiten
Voorzieningen
gehandicaptenvoorzieningen
lift
VIP-kamervoorzieningen
familie kamer
vergaderfaciliteiten
restaurant
kluisje in de kamer
kapsalon
winkels
rokers
parkeerplaats
Sport en recreatie
bar / pub
fietsverhuur
coffeeshop
nachtclub
bar aan het zwembad
tuin
golfbaan (ter plaatse)
fitnessruimte
overdekt zwembad
jacuzzi
kids club
massage
buitenzwembad
zwembad (voor kinderen)
sauna
spa
squashbanen
stoombad
tennisbanen
casino
Diensten
24-uurs roomservice
vervoer van/naar luchthaven
babysit
zakencentrum
conciërge
wasserij / stomerij
huisdieren toegestaan
rondleidingen
Wi-Fi in de openbare ruimtes
toegang tot internet - LAN
toegang tot internet - LAN (kosten)
Internet - draadloos (zonder kosten)
roomservice
babybedje
klant recensies
Beatriz
(anderen)
12 November 2015
We loved our stay at this hotel. Staff was very friendly and helpful.
Sunee
(koppels)
12 November 2015
Ben Thornton
(koppels)
2 February 2015
The location is great for first time travelers as its close to the pier but also easily accessible to both sides of the island. good room view with the pool, clean, and good staff.
Stephanie Chamot
(anderen)
2 February 2015
Very nice location and good staff.
Lindsay Wentzel
(koppels)
7 August 2014
Comfortable,value for money.
Kylie Thurley
(Zakenreizigers)
1 May 2014
The room was large,but yet it was a lot of mosquito!
Martine VANHILLE
(anderen)
31 March 2014
it was a nice place to stay
Jean Gondran
(anderen)
28 February 2014
Nice stay, good rooms with good breakfast.
TATSUYA SASAKI
(gezinnen)
28 February 2014
the hotel is a great place to stay very relaxing with all the amenities you could want, fantastic gym. Just perfect for a nice romantic getaway.
John Looker
(koppels)
31 January 2014
Rooms were large, reasonably clean and comfortable.
lees meer