The Cabin Beach Resort
130/63 LeeLa/CoCo Beach, Moo 6, T.BaanTai Koh Phangan, Koh Phangan, Suratthani, 84280 (0 Mengkaji)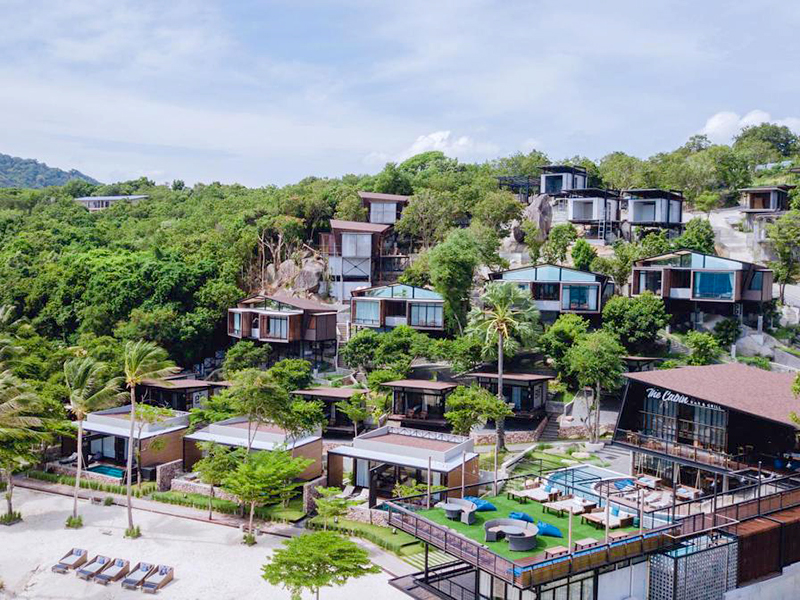 Apa yang dikatakan tetamu?:
Room is not available on your selected period.
Terperinci
When visiting in Koh Phangan, This resort good choice at The Cabin Beach Resort, which offers quality accommodation and beach front resort 4 star, Guests will find privacy and peaceful.

Resort offers air condition all the room, impeccable service and amenities invigorate for vacation time.

Facilities include free Wi-Fi all rooms, 24-hr room service, outdoor pool, restaura nt, private beach and bar, car parking. read more..
Kemudahan
Kemudahan
kemudahan orang kurang upaya
lif
tingkat eksekutif
bilik keluarga
kemudahan mesyuarat
restoran
peti deposit keselamatan dalam bilik
salon
kedai
bilik merokok
tempat letak kereta
Sukan dan Rekreasi
bar / pub
sewa basikal
kedai kopi
kelab malam
bar tepi kolam
taman
padang golf (di lokasi)
bilik kecergasan
kolam renang dalaman
jakuzi
kelab kanak-kanak
urut
kolam renang luar
kolam renang (kanak-kanak)
sauna
spa
skuasy
bilik wap
gelanggang tenis
kasino
Perkhidmatan
perkhidmatan bilik 24 jam
pemindahan kereta
menjaga anak
pusat perniagaan
penjaga pintu
perkhidmatan dobi / cucian kering
lawatan
Wi-Fi percuma di kawasan awam
akses internet - LAN (percuma)
akses internet - LAN (caj)
akses internet wayarles (percuma)
perkhidmatan bilik
katil bayi
Ulasan Pelanggan