Kohngai Cliff Beach
36 Moo 4, Koh Ngai, Koh Lanta, Krabi, 81150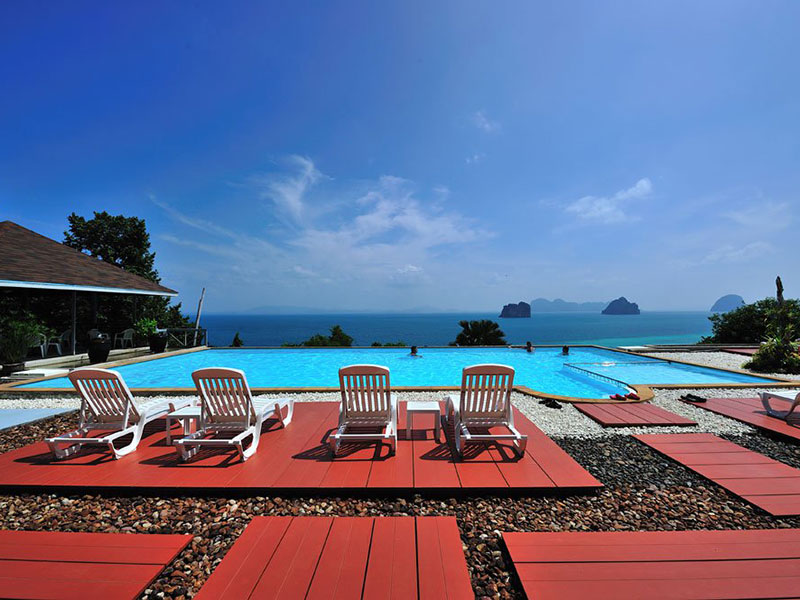 Apa yang dikatakan tetamu?:
7.8
"we went to breakfast at 9am, was supposed to go on until 10am, but was all cleared away at 9:30am. The price of a bottle of water was way too much. The internet did not work at all while we were there. These are all the negative points to mention things that could be improved! The lady on reception was lovely"
Duangnapa
Terperinci
Koh Ngai Cliff Beach Resort, sebuah resort mewah dengan gabungan 36 bilik tamu. Semua bilik menawarkan keselesaan privasi sendiri termasuk balkoni menghadap pemandangan laut. Setiap bilik yang luas di Koh Ngai Cliff Beach Resort termasuk, saluran kabel / satelit bilik mandi peribadi dan peti sejuk. Semua bilik berhawa dingin dan dilengkapi dengan air botol.
Kemudahan
Kemudahan
kemudahan orang kurang upaya
lif
tingkat eksekutif
bilik keluarga
kemudahan mesyuarat
restoran
peti deposit keselamatan dalam bilik
salon
kedai
bilik merokok
tempat letak kereta
Sukan dan Rekreasi
bar / pub
sewa basikal
kedai kopi
kelab malam
bar tepi kolam
taman
padang golf (di lokasi)
bilik kecergasan
kolam renang dalaman
jakuzi
kelab kanak-kanak
urut
kolam renang luar
kolam renang (kanak-kanak)
sauna
spa
skuasy
bilik wap
gelanggang tenis
kasino
Perkhidmatan
perkhidmatan bilik 24 jam
pemindahan kereta
menjaga anak
pusat perniagaan
penjaga pintu
perkhidmatan dobi / cucian kering
binatang kesayangan dibenarkan
lawatan
Wi-Fi percuma di kawasan awam
akses internet - LAN (percuma)
akses internet - LAN (caj)
akses internet wayarles (percuma)
perkhidmatan bilik
katil bayi
Ulasan Pelanggan
Duangnapa
(pasangan)
25 May 2012
we went to breakfast at 9am, was supposed to go on until 10am, but was all cleared away at 9:30am. The price of a bottle of water was way too much. The internet did not work at all while we were there. These are all the negative points to mention things that could be improved! The lady on reception was lovely