Phi Phi Banyan Villa Resort
129 Moo 7, Ao Nang, Koh Phi Phi, Krabi, 81000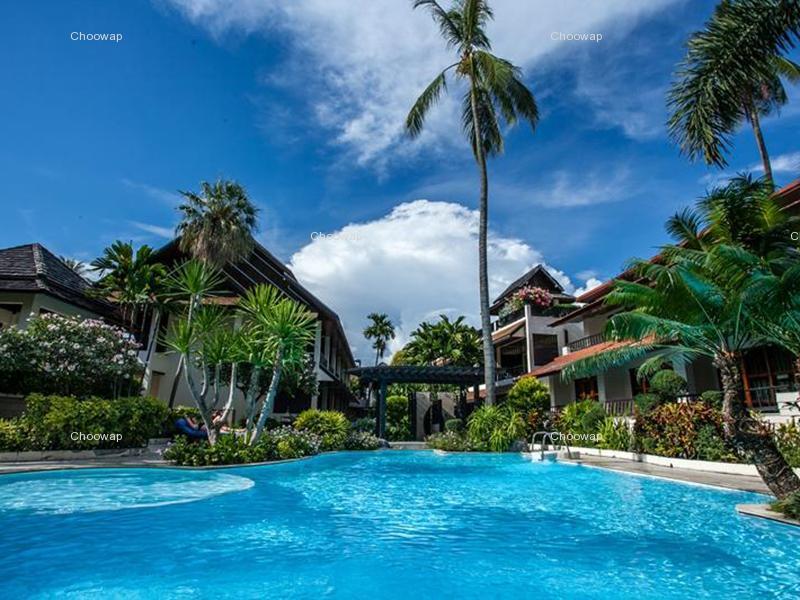 Apa yang dikatakan tetamu?:
10
"we stayed at banyan hotel between the dates 27\\9-3\\10\\13. we would like to thank you for the warm hospitality, it was a pleasure to stay at the hotel, and we will definatly recommand it to our friends. i would like if possible, to pass a personal and direct thank you to the receptionists named Bee. she is just amazing, cared for our every need, with a hugh smile, a truely lovely person that we will remember for-ever as a crucial factor in making our vacation great."
dekel and olga
10
"everthing about the hotel is fantastic. only the breakfast was disapointing. (the only place in Thailand the staff not smiling and bad breakfast)"
Kenneth Nordรฅs
9.4
"we would like to thank you very much for your perfect service in your hotel. We spent there very nice vacations and were so satisfied. I will recommend your hotel to another visitors."
Renata
9.4
"Excellent hotel,Rooms are very good with all facilities required."
Andrew
9.4
" When arrived,it was a time the pool could not be used, was very oily. But it was ok for us, we don't need a pool for a 2-day-stay. the staff was great, we needed two times help in our room and after 5 minutes a nice man helped us and he was very friendly. Great support!!! Overall we would come again :))) Greetings from germany and thanks for the good time!!! "
Sabine Godelmann
Terperinci
Phi Phi Banyan Villa Menawarkan 40 bilik Gaya Banyan dan 22 bilik gaya Wing Taman dilengkapi dengan penghawa dingin, bilik ke telefon bilik, mandi panas & sejuk, tandas Barat & kemudahan, kabel TV, pantai & kolam tuala, pengering rambut, kopi & teh kemudahan, peti sejuk dengan percuma 2 botol air minuman,
Kemudahan
Kemudahan
kemudahan orang kurang upaya
lif
tingkat eksekutif
bilik keluarga
kemudahan mesyuarat
restoran
peti deposit keselamatan dalam bilik
salon
kedai
bilik merokok
tempat letak kereta
Sukan dan Rekreasi
bar / pub
sewa basikal
kedai kopi
kelab malam
bar tepi kolam
taman
padang golf (di lokasi)
bilik kecergasan
kolam renang dalaman
jakuzi
kelab kanak-kanak
urut
kolam renang luar
kolam renang (kanak-kanak)
sauna
spa
skuasy
bilik wap
gelanggang tenis
kasino
Perkhidmatan
perkhidmatan bilik 24 jam
pemindahan kereta
menjaga anak
pusat perniagaan
penjaga pintu
perkhidmatan dobi / cucian kering
binatang kesayangan dibenarkan
lawatan
Wi-Fi percuma di kawasan awam
akses internet - LAN (percuma)
akses internet - LAN (caj)
akses internet wayarles (percuma)
perkhidmatan bilik
katil bayi
Ulasan Pelanggan
Beatriz
(lain-lain)
12 November 2015
We loved our stay at this hotel. Staff was very friendly and helpful.
Sunee
(pasangan)
12 November 2015
Ben Thornton
(pasangan)
2 February 2015
The location is great for first time travelers as its close to the pier but also easily accessible to both sides of the island. good room view with the pool, clean, and good staff.
Stephanie Chamot
(lain-lain)
2 February 2015
Very nice location and good staff.
Lindsay Wentzel
(pasangan)
7 August 2014
Comfortable,value for money.
Kylie Thurley
(Pelancong perniagaan)
1 May 2014
The room was large,but yet it was a lot of mosquito!
Martine VANHILLE
(lain-lain)
31 March 2014
it was a nice place to stay
Jean Gondran
(lain-lain)
28 February 2014
Nice stay, good rooms with good breakfast.
TATSUYA SASAKI
(keluarga)
28 February 2014
the hotel is a great place to stay very relaxing with all the amenities you could want, fantastic gym. Just perfect for a nice romantic getaway.
John Looker
(pasangan)
31 January 2014
Rooms were large, reasonably clean and comfortable.
read more