Baan Maenam No.2
T.MaeNam A.Koh Samui, Suratthani, 84330 (0 Mengkaji)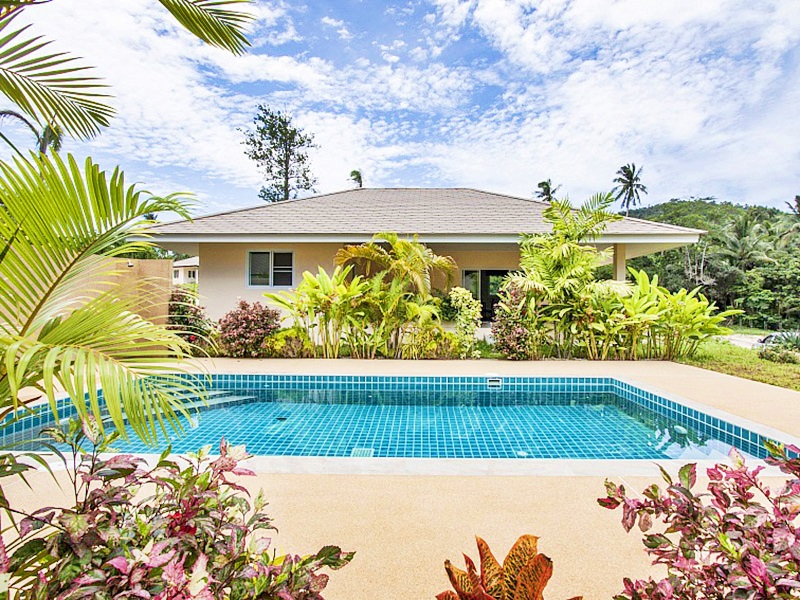 Apa yang dikatakan tetamu?:
Maaf, tiada bilik sedia. sila hubungi kami untuk maklumat lanjut atau buku tempoh lain sebagai ganti.
Terperinci
Baan Maenam No.2 Located in Koh Samui, boasts a luxurious 2-bedroom villa with an outdoor private pool and garden. It offers free WiFi in all areas and free private parking.

This beautiful villa sleeps 4 and sits in the countryside just a short distance from Soi 1 that runs through Mae Nam. Its perfect location allows guests to experience an undisturbed, relaxing holiday, wh ile still remaining within close proximity to the local amenities and Mae Nam town centre.

The villa is just a short detour off the main road as you make your way into the countryside. The complex itself is pleasantly secluded but with a great sense of security. Admire the well kept tropical gardens as you enter as well as the shared pool that the property overlooks. read more..
Kemudahan
Kemudahan
kemudahan orang kurang upaya
lif
tingkat eksekutif
bilik keluarga
kemudahan mesyuarat
restoran
peti deposit keselamatan dalam bilik
salon
kedai
bilik merokok
tempat letak kereta
Sukan dan Rekreasi
bar / pub
sewa basikal
kedai kopi
kelab malam
bar tepi kolam
taman
padang golf (di lokasi)
bilik kecergasan
kolam renang dalaman
jakuzi
kelab kanak-kanak
urut
kolam renang luar
kolam renang (kanak-kanak)
sauna
spa
skuasy
bilik wap
gelanggang tenis
kasino
Perkhidmatan
perkhidmatan bilik 24 jam
pemindahan kereta
menjaga anak
pusat perniagaan
penjaga pintu
perkhidmatan dobi / cucian kering
lawatan
Wi-Fi percuma di kawasan awam
akses internet - LAN (percuma)
akses internet - LAN (caj)
akses internet wayarles (percuma)
perkhidmatan bilik
katil bayi
Ulasan Pelanggan