Kohngai Cliff Beach
36 Moo 4, Koh Ngai, Koh Lanta, Krabi, 81150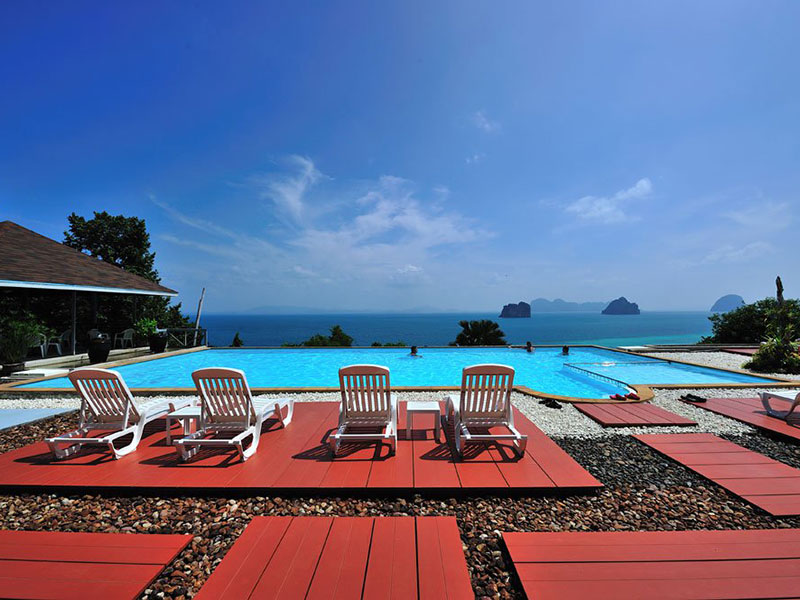 Mit mondanak a vendégek?:
7.8
"we went to breakfast at 9am, was supposed to go on until 10am, but was all cleared away at 9:30am. The price of a bottle of water was way too much. The internet did not work at all while we were there. These are all the negative points to mention things that could be improved! The lady on reception was lovely"
Duangnapa
Részlet
Koh Ngai Cliff Beach Resort egy luxus üdülőhely kombinációjával 36 vendégszoba. Minden szoba a kényelem a magánélet, beleértve saját erkély nyílik, kilátással az óceánra. Minden tágas szoba a Koh Ngai Cliff Beach Resort saját fürdőszobával, kábel / műholdas TV és hűtőszekrény. Minden szoba légkondicionált, a palackozott víz.
Berendezések
Berendezések
létesítmények mozgáskorlátozottaknak
lift
executive emelet
családi szoba
tárgyaló/bankett létesítmények
étterem
széf
szalon
üzletek a szállás területén
dohányzó szoba
parkoló
Sport és kikapcsolódás
bár
kerékpár kölcsönzés
kávébolt
nightclub
bár a medencénél
kert
golfpálya (a helyszínen)
konditerem/fitnesz lehetőségek
belső medence
jacuzzi
gyerekklub
masszázs
külső medence
medence (gyerekeknek)
szauna
gyógyfürdő
squash pályák
gőzkabin
teniszpályák
kaszinó
Szolgáltatások
24 órás szobaszerviz
hotel/reptér transzfer
gyermekfelügyelet
business center
gondnok
mosoda
háziállatok engedélyezettek
túrák
Wi-Fi a közterületeken
internetkapcsolat (ingyenes)
internetkapcsolat (fizetős)
vezeték nélküli internetkapcsolat (ingyenes)
szobaszerviz
gyermekágy
Vásárlói vélemények
Duangnapa
(párok)
25 May 2012
we went to breakfast at 9am, was supposed to go on until 10am, but was all cleared away at 9:30am. The price of a bottle of water was way too much. The internet did not work at all while we were there. These are all the negative points to mention things that could be improved! The lady on reception was lovely