Chaweng Design Villa no.1
Soi Tong Kail T.Bophut A.Koh Samui, Suratthani, 9.514 (0 Felülvizsgálja)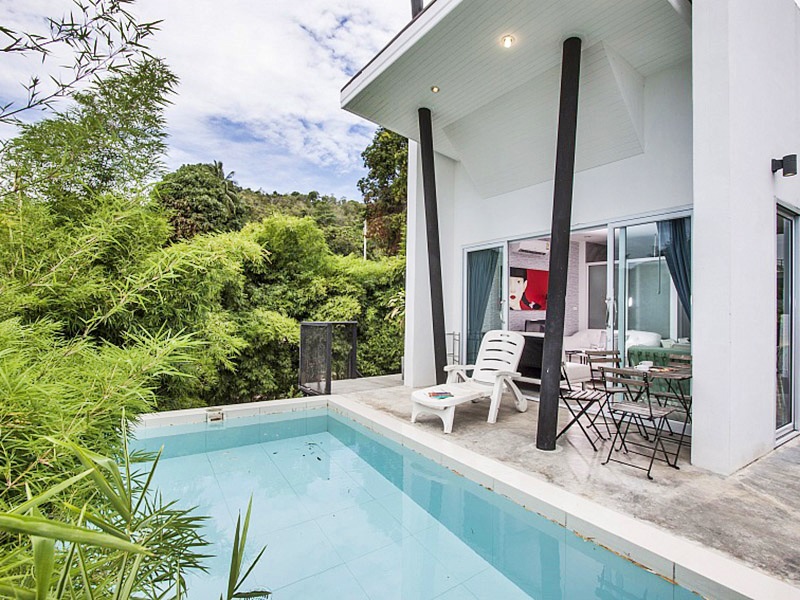 Mit mondanak a vendégek?:
Sajnos, a szoba nem áll rendelkezésre. Kérjük, forduljon hozzánk további információért, vagy próbálja megváltoztatni a többi foglalási időszakban.
Részlet
Chaweng Design Villa no.1 Located in Koh Samui, boasts a luxurious 2-bedroom villa with an outdoor private pool and garden. It offers free WiFi in all areas and free private parking.

This 2-story villa with plenty of space for 4 persons offers the perfect haven to escape the busy streets of Chaweng and relax at Chaweng Design villa complex, where you can unwind within true p eace and tranquility.

The property is incredibly modern and stylish with a white theme throughout contrasted with charcoal walls and floor-space plus splashes of bright colours within the décor and artwork. Tovább..
Berendezések
Berendezések
létesítmények mozgáskorlátozottaknak
lift
executive emelet
családi szoba
tárgyaló/bankett létesítmények
étterem
széf
szalon
üzletek a szállás területén
dohányzó szoba
parkoló
Sport és kikapcsolódás
bár
kerékpár kölcsönzés
kávébolt
nightclub
bár a medencénél
kert
golfpálya (a helyszínen)
konditerem/fitnesz lehetőségek
belső medence
jacuzzi
gyerekklub
masszázs
külső medence
medence (gyerekeknek)
szauna
gyógyfürdő
squash pályák
gőzkabin
teniszpályák
kaszinó
Szolgáltatások
24 órás szobaszerviz
hotel/reptér transzfer
gyermekfelügyelet
business center
gondnok
mosoda
túrák
Wi-Fi a közterületeken
internetkapcsolat (ingyenes)
internetkapcsolat (fizetős)
vezeték nélküli internetkapcsolat (ingyenes)
szobaszerviz
gyermekágy
Vásárlói vélemények