Phi Phi Banyan Villa Resort
129 Moo 7, Ao Nang, Koh Phi Phi, Krabi, 81000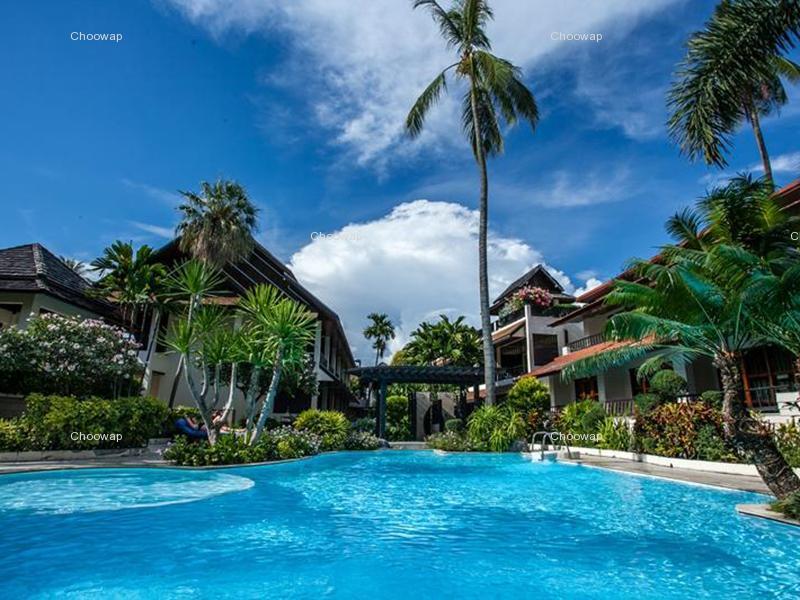 Mit mondanak a vendégek?:
10
"we stayed at banyan hotel between the dates 27\\9-3\\10\\13. we would like to thank you for the warm hospitality, it was a pleasure to stay at the hotel, and we will definatly recommand it to our friends. i would like if possible, to pass a personal and direct thank you to the receptionists named Bee. she is just amazing, cared for our every need, with a hugh smile, a truely lovely person that we will remember for-ever as a crucial factor in making our vacation great."
dekel and olga
10
"everthing about the hotel is fantastic. only the breakfast was disapointing. (the only place in Thailand the staff not smiling and bad breakfast)"
Kenneth Nordรฅs
9.4
"we would like to thank you very much for your perfect service in your hotel. We spent there very nice vacations and were so satisfied. I will recommend your hotel to another visitors."
Renata
9.4
"Excellent hotel,Rooms are very good with all facilities required."
Andrew
9.4
" When arrived,it was a time the pool could not be used, was very oily. But it was ok for us, we don't need a pool for a 2-day-stay. the staff was great, we needed two times help in our room and after 5 minutes a nice man helped us and he was very friendly. Great support!!! Overall we would come again :))) Greetings from germany and thanks for the good time!!! "
Sabine Godelmann
Részlet
Phi Phi Banyan Villa ajánlat 40 szoba a Banyan Stílus és 22 szoba a Garden Wing stílusban berendezett, légkondicionált, szobából a telefon, meleg és hideg zuhany, WC és nyugati kényelem, kábel TV, strand és medence törölköző, hajszárító, kávé-és teafőző, hűtőszekrény 2 üveg ingyenes ivóvíz

Berendezések
Berendezések
létesítmények mozgáskorlátozottaknak
lift
executive emelet
családi szoba
tárgyaló/bankett létesítmények
étterem
széf
szalon
üzletek a szállás területén
dohányzó szoba
parkoló
Sport és kikapcsolódás
bár
kerékpár kölcsönzés
kávébolt
nightclub
bár a medencénél
kert
golfpálya (a helyszínen)
konditerem/fitnesz lehetőségek
belső medence
jacuzzi
gyerekklub
masszázs
külső medence
medence (gyerekeknek)
szauna
gyógyfürdő
squash pályák
gőzkabin
teniszpályák
kaszinó
Szolgáltatások
24 órás szobaszerviz
hotel/reptér transzfer
gyermekfelügyelet
business center
gondnok
mosoda
háziállatok engedélyezettek
túrák
Wi-Fi a közterületeken
internetkapcsolat (ingyenes)
internetkapcsolat (fizetős)
vezeték nélküli internetkapcsolat (ingyenes)
szobaszerviz
gyermekágy
Vásárlói vélemények
Beatriz
(mások)
12 November 2015
We loved our stay at this hotel. Staff was very friendly and helpful.
Sunee
(párok)
12 November 2015
Ben Thornton
(párok)
2 February 2015
The location is great for first time travelers as its close to the pier but also easily accessible to both sides of the island. good room view with the pool, clean, and good staff.
Stephanie Chamot
(mások)
2 February 2015
Very nice location and good staff.
Lindsay Wentzel
(párok)
7 August 2014
Comfortable,value for money.
Kylie Thurley
(Üzleti utazók)
1 May 2014
The room was large,but yet it was a lot of mosquito!
Martine VANHILLE
(mások)
31 March 2014
it was a nice place to stay
Jean Gondran
(mások)
28 February 2014
Nice stay, good rooms with good breakfast.
TATSUYA SASAKI
(családok)
28 February 2014
the hotel is a great place to stay very relaxing with all the amenities you could want, fantastic gym. Just perfect for a nice romantic getaway.
John Looker
(párok)
31 January 2014
Rooms were large, reasonably clean and comfortable.
Tovább