Kohngai Cliff Beach
36 Moo 4, Koh Ngai, Koh Lanta, Krabi, 81150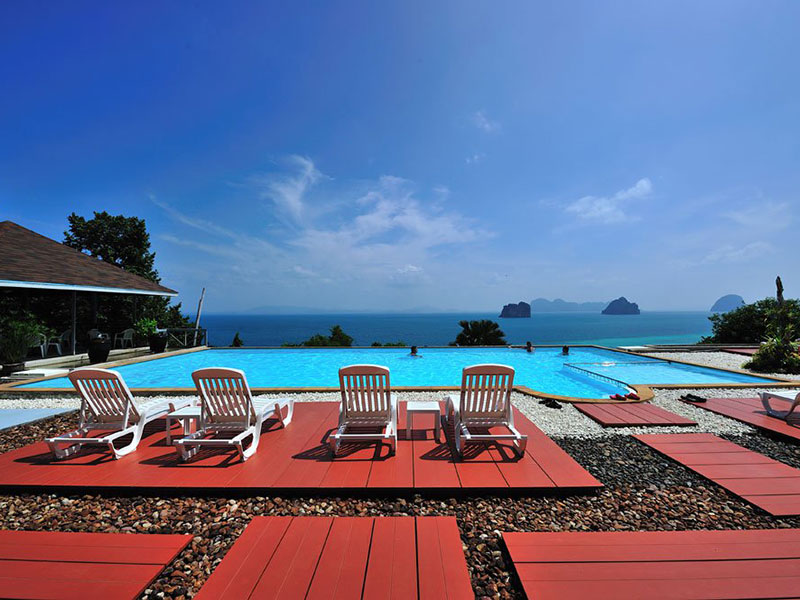 Que disent les invités?:
7.8
"we went to breakfast at 9am, was supposed to go on until 10am, but was all cleared away at 9:30am. The price of a bottle of water was way too much. The internet did not work at all while we were there. These are all the negative points to mention things that could be improved! The lady on reception was lovely"
Duangnapa
Détails
Koh Ngai Cliff Beach Resort, un hôtel de luxe avec une combinaison de 36 chambres. Toutes les chambres offrent le confort de la vie privée, y compris un balcon vue sur l'océan. Chaque chambre spacieuse de l'Koh Ngai Cliff Beach Resort comprend une salle de bains, TV par câble / satellite privé et d'un réfrigérateur. Toutes les chambres sont climatisées et équipées avec de l'eau en bouteille. en lire plus..
Installations
Facilité
accès handicapés
étage exécutif
salle familiale
salle de réunion
restaurant
boîte safty
salon
magasins
fumoir
parking
Sport et des loisirs
bar / pub
location de vélos
coffee shop
boîte de nuit
bar de la piscine
de jardin
golf (sur site)
salle de fitness
piscine intérieure
jacuzzi
kids club
massages
piscine extérieure
piscine (enfants)
un sauna
spa
courts de squash
hammam
courts de tennis
kasino
Les Services
24hr service
transfert aéroport
baby-sitting
centre d'affaires
conciergerie
blanchisserie
animaux admis
tournée
WiFi zone publique
LAN-sans frais
LAN-frais
WiFi-sans frais
service de chambre
lit bébé
Commentaire du client
Duangnapa
(des couples)
25 May 2012
we went to breakfast at 9am, was supposed to go on until 10am, but was all cleared away at 9:30am. The price of a bottle of water was way too much. The internet did not work at all while we were there. These are all the negative points to mention things that could be improved! The lady on reception was lovely