P.P. Palm Tree Resort
129 Moo 7 T. Aonang A. Muang, Krabi, 81000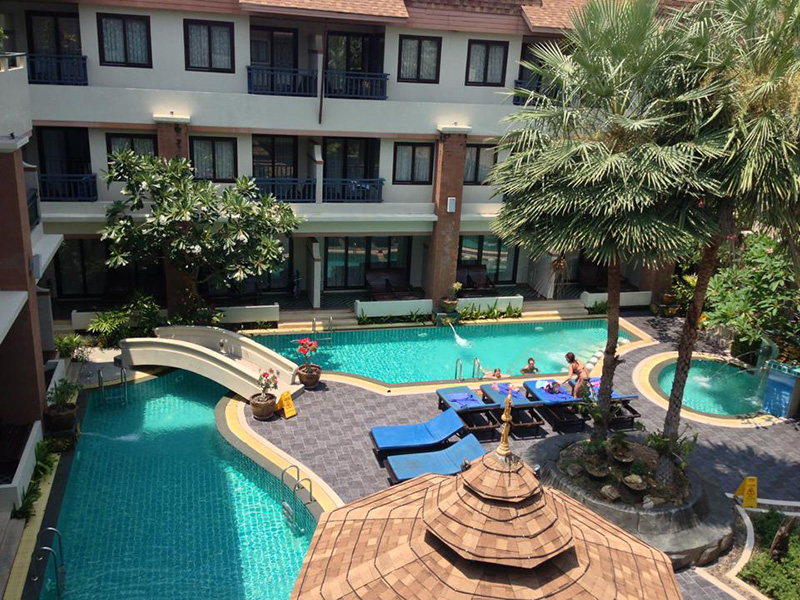 Mitä asiakkaat sanovat?:
10
" Perfect! Everthing was good!!"
Bowman
9.8
"Everything was perfect! The resort was splendid!"
Barbara Smet
Cristina Ionescu
9.4
"Was unhappy about not being allowed to bring a guest back at night. Other than that I was very happy with staff and facilities."
David Malone
9.4
"Perfect! The location of the hotel is good. Staff is so friendly."
Cristina
Yksityiskohta
PP Palm Tree Resort on moderni lomakeskus sijaitsee keskellä saarta.Lomakeskus tarjoaa täyden valikoiman mukavuudet ja palvelut kaikille asiakkaille 40 huonetta ja 3 suurta huonetyypit on Deluxe Room, Pool Access Room ja Palm Tree Suite.
Tiloja
Palvelut
vammaisten palvelut
hissi
VIP huonetia
perhehuone
kokoustilat
ravintola
tallelokero
salonki
myymälöitä
tupakkahuone
parkkipaikka
Urheilu ja vapaa-aika
baari / pubi
pyörä vuokraus
kahvila
yökerho
allasbaarissa
puutarha
golfkenttä (lähellä)
kuntosali
uima-allas (sisätiloissa)
poreallas
lastenkerho
hieronta
uima-allas ulkona
uima-allas (lasten)
sauna
kylpylä
squash
höyrysauna
tenniskentät
kasino
Palvelut
24 h huonepalvelu
autokuljetus
lastenhoitaja
liikekeskus
vahtimestari
pesulapalvelu
lemmikit sallia
kiertoajelut
Wi-Fi yleisissä tiloissa
internet - LAN (ilmainen)
internet - LAN (maksut)
internet - yhteys (ilmainen)
huonepalvelu
vauvansänkyä
Asiakkaiden Arvioita
Stephane Kovatchev
(Couples)
31 August 2015
would recommend, lovely hotel !
Jillian Sharples
(Couples)
31 August 2015
The only major downfall to my stay was the bedbugs in my room. Other than that everything was great and the staff were extremely polite, helpful, and kind.
Bhupinder Purewal
(Couples)
2 February 2015
Great stay here. I will definately be staying on my next trip.
Irina Hossu
(toiset)
1 November 2014
rooms are very modern and clean.
Nicholas Tomlinson
(Couples)
2 September 2014
This hotel was good value for money. The rooms were nice, good size, clean. The pool was a nice size considering the size of the hotel and also clean.
Leelawadee
(toiset)
1 May 2014
ห้องพักและบริเวณโรงแรมสะอาด สะดวกสบายหรูหรา อยู่ในแหล่งชุมชนจึงสามารถเดินไปเที่ยวตลาด ไปชายหาดโละดาลัม ซื้อทัวร์ ไปจุดชมวิว และร้านอาหารได้สบายๆ
Yaara Raski
(Couples)
1 May 2014
The rooms look newly conditioned and the hotel pool is very nice and clean. Service staff are not so freiendly and don't seems to understand english.
Huw Crwys-Williams
(Couples)
1 May 2014
this is a good hotel option in phi phi, clean, spacious, nice service.
Uzi Zaray
(Couples)
31 March 2014
nice balcony giving on the swimming pool,
ANTON WENTZEL
(toiset)
31 March 2014
very good hotel. Nice rooms and pool.
Lue lisää