Kohngai Cliff Beach
36 Moo 4, Koh Ngai, Koh Lanta, Krabi, 81150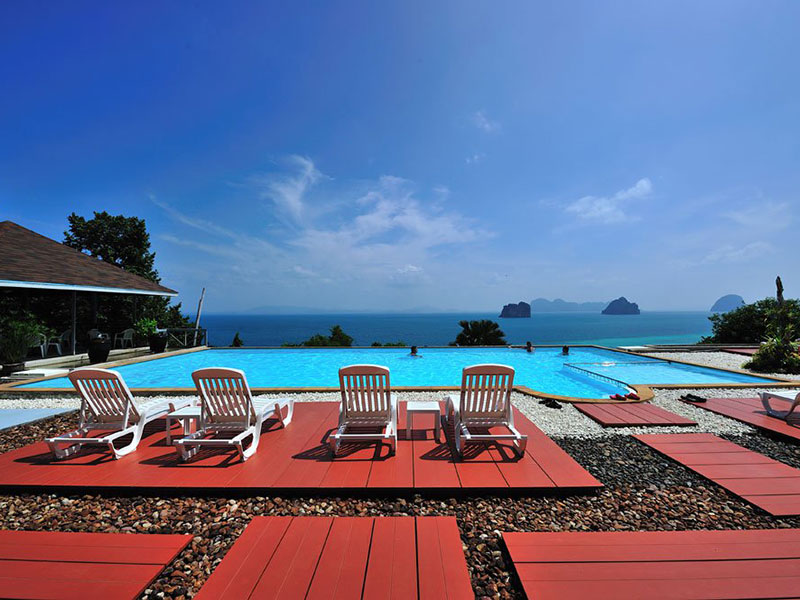 ¿Qué están diciendo los invitados?:
7.8
"we went to breakfast at 9am, was supposed to go on until 10am, but was all cleared away at 9:30am. The price of a bottle of water was way too much. The internet did not work at all while we were there. These are all the negative points to mention things that could be improved! The lady on reception was lovely"
Duangnapa
Detalle
Koh Ngai Cliff Beach Resort, un complejo de lujo con una combinación de 36 habitaciones. Todas las habitaciones ofrecen la comodidad de privacidad incluyendo propio balcón vista con vistas a de el océano. Cada habitación en el Koh Ngai Cliff Beach Resort son amplias e incluyen unas cuarto de baño, canales por cable / vía satélite privadas y un refrigerador. Todas las habitacion es disponen de aire acondicionado y están equipadas con agua embotellada. Leer más..
Instalaciones
Comodidades
servicios para minusválidos
ascensor
piso ejecutivo
habitación familiar
salas de reuniones
restaurante
caja fuerte en la sala
salón de belleza
tiendas
fumadores
aparcamiento
Deporte y la Recreación
bar / pub
bicicletas en alquiler
cafetería
club nocturno
bar en la piscina
jardín
campo de golf el sitio
sala de fitness
piscina cubierta
jacuzzi
club de niños
masaje
piscina al aire libre
piscina (niños)
sauna
spa
canchas de squash
sala de vapor
pistas de tenis
casino
Servicios
24hr de servicio
traslado al aeropuerto
cuidado de niños
centro de negocios
conserje
servicio de lavandería
se admiten animales
traslado al aeropuerto
WiFi pública
LAN (gratis)
LAN (de pago)
WiFi (gratis)
servicio de habitaciones
cuna
Opiniones de los usuarios
Duangnapa
(parejas)
25 May 2012
we went to breakfast at 9am, was supposed to go on until 10am, but was all cleared away at 9:30am. The price of a bottle of water was way too much. The internet did not work at all while we were there. These are all the negative points to mention things that could be improved! The lady on reception was lovely