Rawi Warin Resort & Spa
139 Moo 8 Koh Lanta Yai, Krabi, 81150 (5 Review)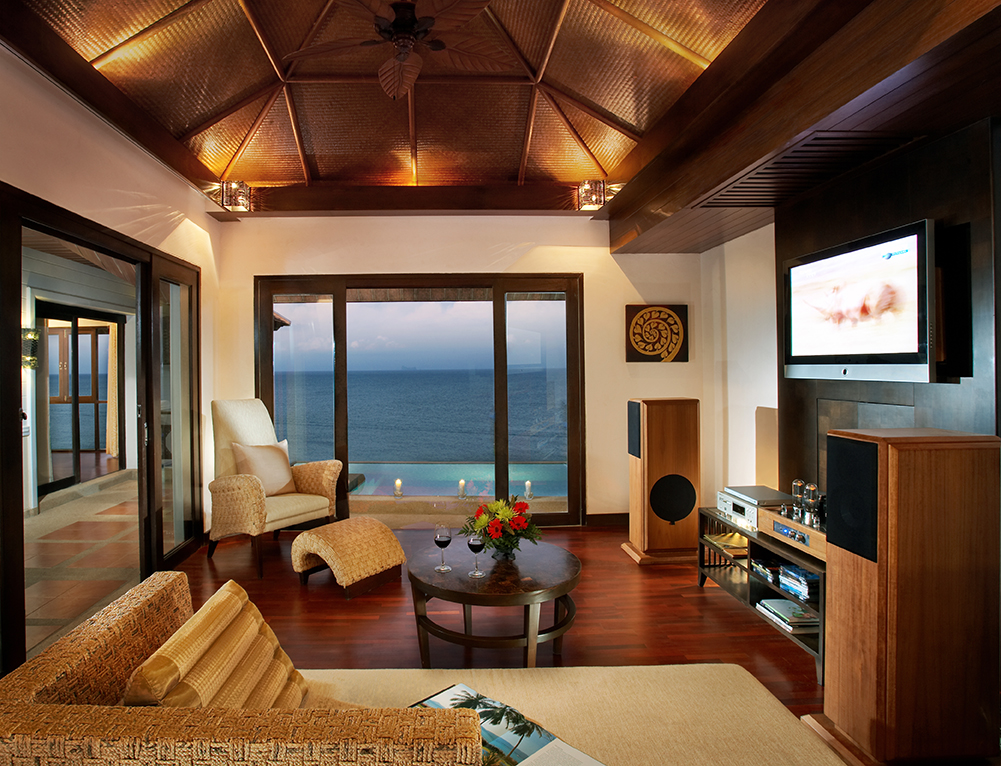 What are the Guests saying?:
10
"ที่นี่สวระว่ายน้ำกับห้องพักสวยมากครับ อาหารอร่อย ชอบมากครับ"
Nuttapong
9.8
"รีสอร์ทสวยมากครับ บรรยกาศดี อาหารอร่อย คิดว่าจะกลับไปอีกครับ"
สุรเชษฐ์
9.6
"ห้องพักสวยมาก พนักงานบริการดีมาก แต่ให้พักอยู่ไกลจากทะเล แต่ทางรีสอร์ทมีรถกอล์ฟคอยบริการให้"
ภคมน ขุนรักษ์ ..
8.8
"รีสอร์ทสวยมาก บรรยากาศดี อาหารเช้ามีให้เลือกหลากหลาย แต่อาจติดตรงทำเลที่ตั้งของห้องพัก เนื่องจากเป็นเนินเล็กน้อย อาจลำบากนิดหน่อยหากมีผู้สูงอายุ"
พัชรจิตร์
7.4
"1. ห้องพัก(531) อยู่ไกล และที่สูงต้องใช้บริการรถรับส่งตลอด น่าจะเปิดโซนต่ำๆที่สามารถเดินทางได้เองก่อนแล้วค่อยเปิด โซนสูงๆ 2. การจองห้องพักต้องผ่าน web site จึึงจะได้ราคาถูก และจองยากมากและมักจะเต็มเร็ว ทั้งๆที่โรงแรมมีห้องว่างเยอะมาก ราคาห้อง walk in จะสูง 3. การคิดเงินค่า breakfast กรณีมีเด็กคิดวันละ 325 บาท ถ้าเด็กไม่ทานอาหารเช้าวันสุดท้าย ทางโรงแรมก็ยังคิดราคา โดยอ้างอิงเป็นโปรแกรมทางคอมพิวเตอร์ไม่สามารถหักลบออกได้"
Phansak
Detail
Rawi Warin is located on Lanta Yai Island Krabi, the resort features its own pier for guests arriving from Krabi town which has a newly renovated airport. One of the deluxe resorts in Lanta Island offers discerning guests sumptuous luxury and the very finest in Thai hospitality with its unique setting at the foot of Lanta Yai hills and overlooking the crystal waters of Klong T ob Bay.With sweeping views of the hill and the bay, the Rawi Warin Resort & Spa offers air-conditioned rooms with free wireless internet access. Thai-style rooms have fine wood furnishings and floors. They come with cable TV and DVD players. A fridge and tea/coffee making amenities are provided.

This beachfront resort offers a currency exchange, babysitting / child services and a 24 hour reception. As an additional service for parents with children, the resort offers a kids club. Leisure options at the resort include massage services, a hair salon and a spa & wellness centre. There are 180 guest rooms and villas.Each of our villa features comfortable and homely accommodation to ensure that all guests would be experiencing an unforgettable holiday or perfect honeymoon vacation, with dedicated staff ready to make your visit memorable.

The modern and large rooms at the Rawi Warin Resort & Spa feature a private bathroom, a flat-screen TV and cable / satellite channels. The rooms are decorated with brown and soft tones and have king-size beds. Bathroom amenities include a separate bath, a rain shower and bathrobes. read more..
Facilities
Amenities
disabled facilities
elevator
executive floor
family room
meeting facilities
restaurant
safety box in room
salon
shops
smoking room
car park
Sport and Recreation
bar/pub
bicycle rental
coffee shop
nightclub
poolside bar
garden
golf (on site)
fitness room
indoor pool
jacuzzi
kids club
massage
outdoor pool
pool (kids)
sauna
spa
squash courts
steam room
tennis courts
casino
Services
24hr room service
car transfer
babysitting
business center
concierge
laundry service
tours
Wi-Fi public areas
LAN (free)
LAN (charges)
Wi-Fi (free)
room service
Wi-Fi public ares (charges)
baby cot
Customer Reviews
พัชรจิตร์ ..
(Families)
(8.8)
28 August 2015
รีสอร์ทสวยมาก บรรยากาศดี อาหารเช้ามีให้เลือกหลากหลาย แต่อาจติดตรงทำเลที่ตั้งของห้องพัก เนื่องจากเป็นเนินเล็กน้อย อาจลำบากนิดหน่อยหากมีผู้สูงอายุ
Nuttapong
(Couples)
(10)
24 April 2015
ที่นี่สวระว่ายน้ำกับห้องพักสวยมากครับ อาหารอร่อย ชอบมากครับ
ภคมน ขุนรักษ์ ..
(Couples)
(9.6)
5 July 2014
ห้องพักสวยมาก พนักงานบริการดีมาก แต่ให้พักอยู่ไกลจากทะเล แต่ทางรีสอร์ทมีรถกอล์ฟคอยบริการให้
สุรเชษฐ์..
(Families)
(9.8)
3 May 2014
รีสอร์ทสวยมากครับ บรรยกาศดี อาหารอร่อย คิดว่าจะกลับไปอีกครับ
Phansak
(Families)
(7.4)
3 May 2012
1. ห้องพัก(531) อยู่ไกล และที่สูงต้องใช้บริการรถรับส่งตลอด น่าจะเปิดโซนต่ำๆที่สามารถเดินทางได้เองก่อนแล้วค่อยเปิด โซนสูงๆ 2. การจองห้องพักต้องผ่าน web site จึึงจะได้ราคาถูก และจองยากมากและมักจะเต็มเร็ว ทั้งๆที่โรงแรมมีห้องว่างเยอะมาก ราคาห้อง walk in จะสูง 3. การคิดเงินค่า breakfast กรณีมีเด็กคิดวันละ 325 บาท ถ้าเด็กไม่ทานอาหารเช้าวันสุดท้าย ทางโรงแรมก็ยังคิดราคา โดยอ้างอิงเป็นโปรแกรมทางคอมพิวเตอร์ไม่สามารถหักลบออกได้