Lima Coco Resort
40/1 Moo 4, Koh Samed T.Phe A.Muang, Rayong, 21160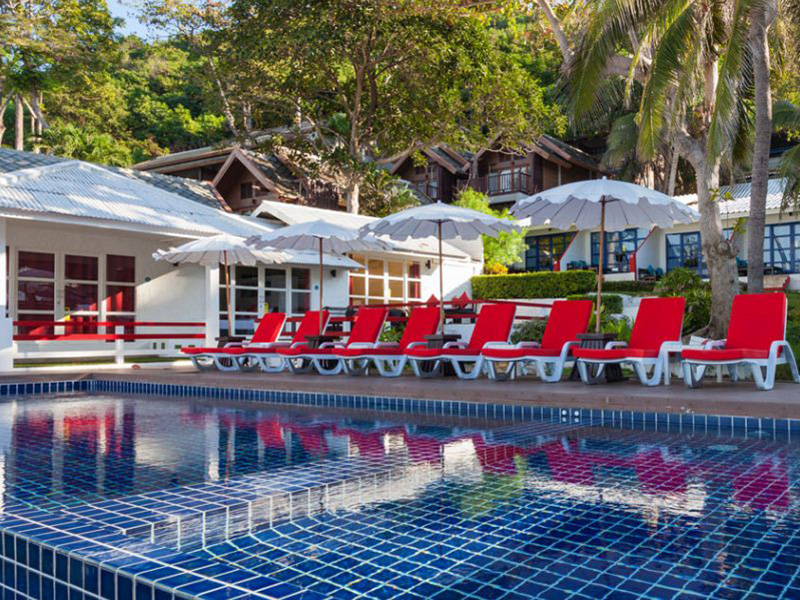 What are the Guests saying?:
10
"ที่พักสวยมาก ส่วนตัวชอบนะคะ เพราะ คนไม่เยอะดีด้วย ใกล้หาดด้วย"
June
10
"รีสอร์ทสีขาว สวยงาน สะอาดตาดีค่ะ ห้องพักสะอาดมาก ทางรีสอร์ท มีโปรแกรมไว้บริการด้วย ดีมากๆเลยค่ะ ให้ 5 ดาวไปเลยยยยยย"
thejuk
9.8
"ราคาไม่สูงมาก ถือว่ากลางๆในหาดนี้ถ้าเทียบกับรีสอร์ทอื่นในแถบนี้ ห้องพักซีวิวมองเห็นทะเลเลย เดินทางก็ไม่ลำบากค่ะ อาหารของที่นี่อร่อยค่ะ"
เนาวรัตน์
9.6
"หาดที่ตั้งค่อนข้างสงบ สวยงาม เป็นส่วนตัว ห้องพักก็โอเค ถือว่าคุ้มค่ากับราคา อาหารใช้ได้ แต่ราคาแพงไปนิด รวมๆแล้วดีเลย "
piyawan
9.4
"ห้องพักสวยมากเลยค่ะ ไม่ติดอะไรค่ะ พนักงานของห้องพักก็บริการดีค่ะ อาหารเป็นพวกขนมปังกุ้งค่ะ ชอบมากเลยค่ะ"
ฝ้าย
Detail
Lima coco resort situated on Ao Prao, the most beautiful sunset viewing point on Samed Island.

Lima coco resort a boutique provide 44 guestrooms, all designed with guests' comfort in mind. Some of the features you'll enjoy are internet access – wireless, hair dryer, television. Disabled facilities, room service, restaurant, bar/pub are some of the extra comforts you'll fin d at this Koh Samed hotel. read more..
Facilities
Amenities
disabled facilities
elevator
executive floor
family room
meeting facilities
restaurant
safety box in room
salon
shops
smoking room
car park
Sport and Recreation
bar/pub
bicycle rental
coffee shop
nightclub
poolside bar
garden
golf (on site)
fitness room
indoor pool
jacuzzi
kids club
massage
outdoor pool
pool (kids)
sauna
spa
squash courts
steam room
tennis courts
casino
Services
24hr room service
car transfer
babysitting
business center
concierge
laundry service
pets allowed
tours
Wi-Fi public areas
LAN (free)
LAN (charges)
Wi-Fi (free)
room service
Wi-Fi public ares (charges)
baby cot
Customer Reviews
เนาวรัตน์..
(Couples)
23 March 2017
ราคาไม่สูงมาก ถือว่ากลางๆในหาดนี้ถ้าเทียบกับรีสอร์ทอื่นในแถบนี้ ห้องพักซีวิวมองเห็นทะเลเลย เดินทางก็ไม่ลำบากค่ะ อาหารของที่นี่อร่อยค่ะ
Pongpaiboon
(Couples)
28 January 2016
ที่พักติดหาดเลย จองที่นี่ เพราะค่อนข้างเงียบแล้วก็เป็นส่วนตัว ห้องตกแต่งน่ารักดีครับ ตกแต่งด้วยสีขาว อาหารเช้าก็อร่อยดีครับ
นนทกร
(Single Occupancy)
6 January 2016
ชอบครับ เป็นรีสอร์ทติดหาดด้วย น้ำใสน่าเล่นครับ ส่วนตัวห้องพักก็ตกแต่งน่ารักดีครับ สะอาด เหมาะแก่การพักผ่อนแบบเป็นส่วนตัวดีครับ พนักงานบริการดีครับ โดยรวมแล้วโอเคมากครับ
แพรว
(Couples)
30 November 2015
มาอ่าวพร้าวทุกปีคะ เพราะว่าเงียบสงบ ไม่พลุกพล่านเหมือนหาดอื่น รีสอร์ทติดหาดด้วย น้ำใส ห้องสวย มากี่ครั้งก้ประทับใจเหมือนเดิมคะ
Pat
(Single Occupancy)
5 July 2015
บรรยากาศโอเคมาก รีสอร์ทติดหาด แต่ไปตอนงาน samed in love คนเยอะมาก พนักงานบริการดี
June
(Couples)
24 March 2015
ที่พักสวยมาก ส่วนตัวชอบนะคะ เพราะ คนไม่เยอะดีด้วย ใกล้หาดด้วย
ฝ้าย
(Single Occupancy)
10 March 2015
ห้องพักสวยมากเลยค่ะ ไม่ติดอะไรค่ะ พนักงานของห้องพักก็บริการดีค่ะ อาหารเป็นพวกขนมปังกุ้งค่ะ ชอบมากเลยค่ะ
มณฑิรา
(Couples)
20 May 2014
รีสอร์ทอยู่อ่าวพร้าว เลยค่อนข้างส่วนตัวเหมาะแก่การไปพักผ่อนมากๆ ชอบตรงที่ห้องพักเป็นบังกะโลเป็นหลังๆ โดยรวมถึอว่าดีค่ะ
piyawan
(Couples)
2 April 2014
หาดที่ตั้งค่อนข้างสงบ สวยงาม เป็นส่วนตัว ห้องพักก็โอเค ถือว่าคุ้มค่ากับราคา อาหารใช้ได้ แต่ราคาแพงไปนิด รวมๆแล้วดีเลย
นิพล
(Couples)
30 June 2013
หาดเป็นหาดค่อนข้างส่วนตัวคับ บรรยากาศดีมากคับ แต่น่าเสียดายมีเรือของรีสอร์ท แค่รอบเดียว คือรอบเที่ยงคับ ถ้าพลาดไม่ได้นั่งเรือรีสอร์ทค่อนข้างลำบากนิดนึงคับ
read more