Lima Bella Resort
97/5 Moo 4, Sai Kaew Beach, Samed Island, Rayong, 21160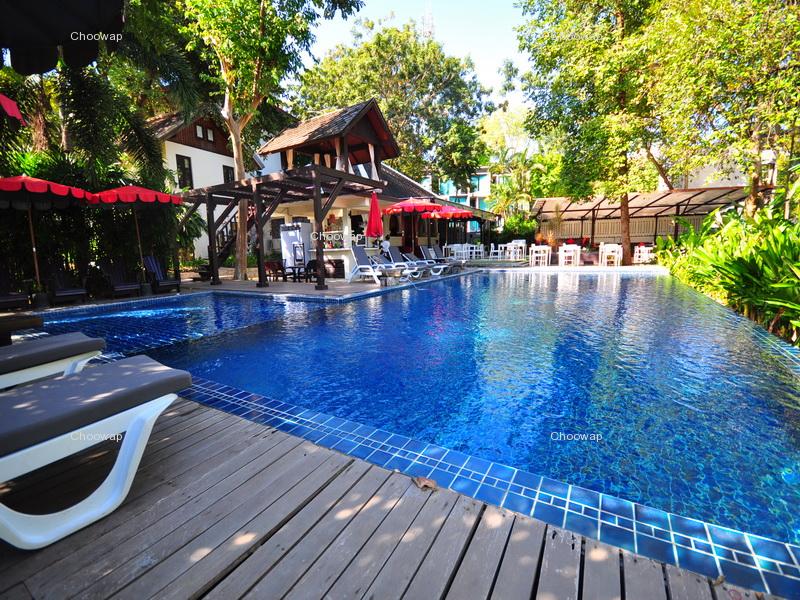 What are the Guests saying?:
10
" หากมีโอกาศจะกลับไปพักอีก ทำเลอาจจะไม่ติดหาด แต่เดินไปได้ ห้องพักนอนหลับสบาย มีที่พักโซนใหม่ออกสไตล์โมเดิล การบริการพนักงานดี มีโอกาศจะกลับไปพักอีกครั้ง "
เกษมชัย
9.4
"การบริการดีเยี่ยมเลยครับ อาหารอร่อย หมูร้องไห้ ลาบทอด ต้องลอง แต่น่าจะมีสันญานไวไฟในห้องพักด้วย "
ณรงศักดิ์
8.2
"ตัวรีสอร์ทสวยมากครับ แต่ไกลหาดไปหน่อย ทำให้เดินทางไปหาดลำบากนิดนึง แต่มีสรพไหว้น้ำ ที่สวย เลยช่วยปิดข้อไม่ดีไปได้หน่อยนึง รวมๆแล้วถือว่าประทับใจครับ ชอบมากๆเพราะแฟนผมก็ประทับใจ"
kasam
8.2
"ห้องตกแต่งน่ารักดีคะ ราคาไม่แพงมาก แต่ไม่ติดหาด อาหารเช้าอร่อยมากคะ"
แพรว
8.2
"บรรยากาศรอบๆร่มรื่นแต่เดินไปชายหาดไกล พนักงานบริการดี อาหารเช้าอร่อยแต่รู้สึกน้อยไปหน่อยทางเข้าโรงแรมถนนไม่ค่อยดี มีที่กั้นตัวหนอนเยอะ"
Jutamas
Detail
Lima Bella Resort situated at 97/5 Moo 4, Sai Kaew Beach. Just 3 minutes' walk from Sai Kaew Beach.

Lima Bella Resort offers rooms designed in a modern Thai style. The resort offer an outdoor pool, massage services, and free Wi-Fi. The air-conditioned rooms have cable TV and a fridge. Each room has an en suite bathroom with shower facilities. Some rooms also have a bathtub.


Just a quick trip away from Thailand's capital, Bangkok, Koh Samed is the perfect place for travelers seeking both the ultimate relaxation as well as an exotic island adventure. Gorgeous beaches, smiling locals, unspoiled coves and even lively nightlife scenes have helped Koh Samed earn its reputation as one of the best in the Gulf of Thailand.

Lima Resort Group owns and operates properties in Koh Samed suitable everyone: Those looking for an unforgettable weekend full of beach parties and dancing may look no further than the tropical Lima Bella or contemporary Lima Duva, just seconds from the renowned Sai Kaew Beach. For those who fancy a quiet getaway, dreaming of hidden coves with a host of fantastic amenities at your disposal, Lima Coco is truly the secret paradise waiting for you.

Visiting Lima Resort Group properties is to experience the absolute best of Koh Samed. Within these properties, there are kilometers of unspoiled beaches, two fantastic restaurants, and three private pool retreats. read more..
Facilities
Amenities
disabled facilities
elevator
executive floor
family room
meeting facilities
restaurant
safety box in room
salon
shops
smoking room
car park
Sport and Recreation
bar/pub
bicycle rental
coffee shop
nightclub
poolside bar
garden
golf (on site)
fitness room
indoor pool
jacuzzi
kids club
massage
outdoor pool
pool (kids)
sauna
spa
squash courts
steam room
tennis courts
casino
Services
24hr room service
car transfer
babysitting
business center
concierge
laundry service
pets allowed
tours
Wi-Fi public areas
LAN (free)
LAN (charges)
Wi-Fi (free)
room service
Wi-Fi public ares (charges)
baby cot
Customer Reviews
kasam
(Couples)
3 May 2016
ตัวรีสอร์ทสวยมากครับ แต่ไกลหาดไปหน่อย ทำให้เดินทางไปหาดลำบากนิดนึง แต่มีสรพไหว้น้ำ ที่สวย เลยช่วยปิดข้อไม่ดีไปได้หน่อยนึง รวมๆแล้วถือว่าประทับใจครับ ชอบมากๆเพราะแฟนผมก็ประทับใจ
เกษมชัย..
(Couples)
30 September 2015
หากมีโอกาศจะกลับไปพักอีก ทำเลอาจจะไม่ติดหาด แต่เดินไปได้ ห้องพักนอนหลับสบาย มีที่พักโซนใหม่ออกสไตล์โมเดิล การบริการพนักงานดี มีโอกาศจะกลับไปพักอีกครั้ง
แพรว
(Single Occupancy)
29 September 2015
ห้องตกแต่งน่ารักดีคะ ราคาไม่แพงมาก แต่ไม่ติดหาด อาหารเช้าอร่อยมากคะ
Tiparom
(Single Occupancy)
5 February 2015
ห้องพักสวยแต่เสียดายที่ไม่ติดหาด แต่ยังดีที่มีสระว่ายน้ำ บริการพอใช้ แต่โดยรวมถือว่าโอเค
ท็อป
(Couples)
27 January 2015
ชอบการตกแต่งของทางโรงแรมมากครับ จองห้อง Loft Deluxe ชั้นบนจะเป็นห้องนอน ชั้นล่างจะเป็นห้องนั่งเล่น เหมาะกับการไปพักผ่อน เดินไปหาดก็ไม่ไกล
Jutamas
(Couples)
8 February 2014
บรรยากาศรอบๆร่มรื่นแต่เดินไปชายหาดไกล พนักงานบริการดี อาหารเช้าอร่อยแต่รู้สึกน้อยไปหน่อยทางเข้าโรงแรมถนนไม่ค่อยดี มีที่กั้นตัวหนอนเยอะ
ณรงศักดิ์..
(Couples)
27 July 2012
การบริการดีเยี่ยมเลยครับ อาหารอร่อย หมูร้องไห้ ลาบทอด ต้องลอง แต่น่าจะมีสันญานไวไฟในห้องพักด้วย