P.P. Palm Tree Resort
129 Moo 7 T. Aonang A. Muang, Krabi, 81000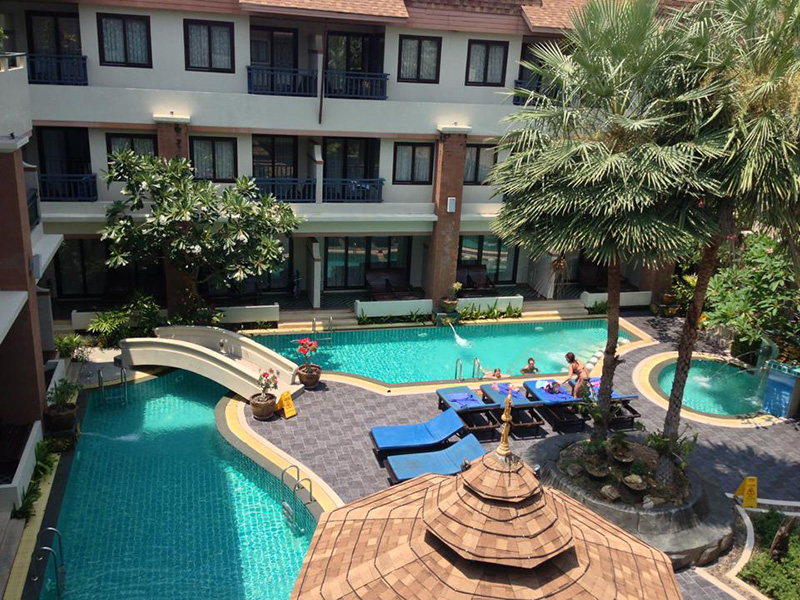 Was sagen die Gäste?:
10
" Perfect! Everthing was good!!"
Bowman
9.8
"Everything was perfect! The resort was splendid!"
Barbara Smet
Cristina Ionescu
9.4
"Was unhappy about not being allowed to bring a guest back at night. Other than that I was very happy with staff and facilities."
David Malone
9.4
"Perfect! The location of the hotel is good. Staff is so friendly."
Cristina
Detail
PP Palm Tree Resort ist ein modernes Resort im Zentrum der Insel. Das Resort bietet das komplette Spektrum von Annehmlichkeiten und Einrichtungen für alle Gäste 40 Zimmer mit 3 großen Zimmer Typen Deluxe Room, Pool Access Room und Palm Tree Suite.
Anlagen
Annehmlichkeit
behindertengerecht
aufzug
executive-Etage
familienzimmer
Tagungsräume
restaurant
safe im zimmer
salon
geschäfte
raucherzimmer
parkplatz
Sport und Erholung
bar / pub
fahrradverleih
coffee-shop
nachtclub
poolbar
garten
golfplatz (vor Ort)
fitness-raum
hallenbad
jacuzzi
kids-club
massage
freibad
pool (kinder)
sauna
spa
squash-courts
dampfbad
tennisplätze
kasino
Dienstleistungen
24 stunden service
flughafen-Transfer
babysitting
geschäftszentrum
portier
wäscheservice
haustiere erlaubt
touren
WiFi öffentlichen
LAN (Kostenlos)
LAN (Gebühren)
WiFi (Kostenlos)
Zimmerservice
babybett
Kundenrezensionen
Stephane Kovatchev
(Paare)
31 August 2015
would recommend, lovely hotel !
Jillian Sharples
(Paare)
31 August 2015
The only major downfall to my stay was the bedbugs in my room. Other than that everything was great and the staff were extremely polite, helpful, and kind.
Bhupinder Purewal
(Paare)
2 February 2015
Great stay here. I will definately be staying on my next trip.
Irina Hossu
(Andere)
1 November 2014
rooms are very modern and clean.
Nicholas Tomlinson
(Paare)
2 September 2014
This hotel was good value for money. The rooms were nice, good size, clean. The pool was a nice size considering the size of the hotel and also clean.
Leelawadee
(Andere)
1 May 2014
ห้องพักและบริเวณโรงแรมสะอาด สะดวกสบายหรูหรา อยู่ในแหล่งชุมชนจึงสามารถเดินไปเที่ยวตลาด ไปชายหาดโละดาลัม ซื้อทัวร์ ไปจุดชมวิว และร้านอาหารได้สบายๆ
Yaara Raski
(Paare)
1 May 2014
The rooms look newly conditioned and the hotel pool is very nice and clean. Service staff are not so freiendly and don't seems to understand english.
Huw Crwys-Williams
(Paare)
1 May 2014
this is a good hotel option in phi phi, clean, spacious, nice service.
Uzi Zaray
(Paare)
31 March 2014
nice balcony giving on the swimming pool,
ANTON WENTZEL
(Andere)
31 March 2014
very good hotel. Nice rooms and pool.
mehr lesen