Railay Great View Resort & Spa
588 Moo 2, Railay, T. Ao Nang, A. Maung, Krabi, 81000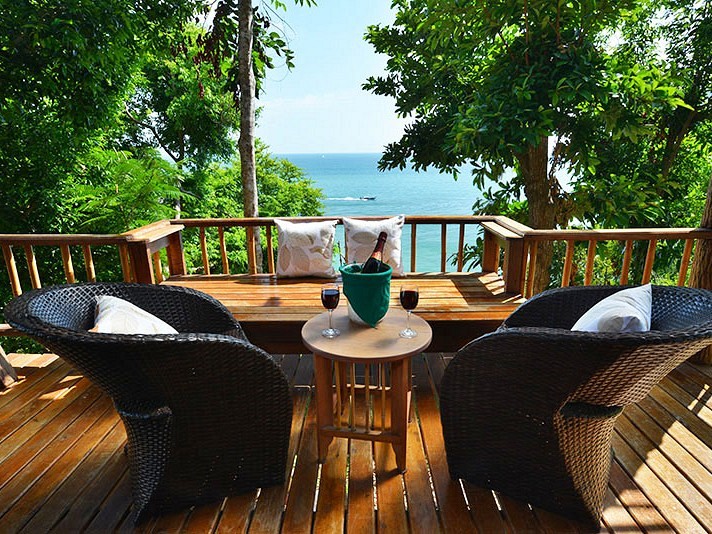 Was sagen die Gäste?:
7
"ไปพักห้อง Grand Deluxe Cottage มา บรรยากาศดีมากๆค่ะ อาหารที่นี่ก็อร่อย เหมาะสำหรับมาพักผ่อนเป็นครอบครัวจะดีมากค่ะ"
Nipa
Detail
Railay Great View Resort and Spa is a 10 minute boat ride to Ao Nam Mao Pier and 25.7 km from Krabi Airport.

The Railay Great View cottages are well open air brasserie style. The private bathrooms come with facilities are hot shower, a hairdryer and slippers.Guests can enjoy outdoor dining at the Lae Lay restaurant, which serves a variety of traditional and contemporary Thai and Western dishes.

There are beachfront restaurant serving both traditional and contemporary cuisine. 15 minutes by walking from Railay beach or you may take our free-of-charge boat transfer from our brother resort, Sand Sea Resort Railay. mehr lesen..
Anlagen
Annehmlichkeit
Sport und Erholung
Dienstleistungen
Kundenrezensionen
Nipa
(Andere)
26 August 2011
ไปพักห้อง Grand Deluxe Cottage มา บรรยากาศดีมากๆค่ะ อาหารที่นี่ก็อร่อย เหมาะสำหรับมาพักผ่อนเป็นครอบครัวจะดีมากค่ะ