Montalay Beach Resort
50/3 Moo 3 T.Koh Tao, Suratthani, 84280 (2 Überprüfung)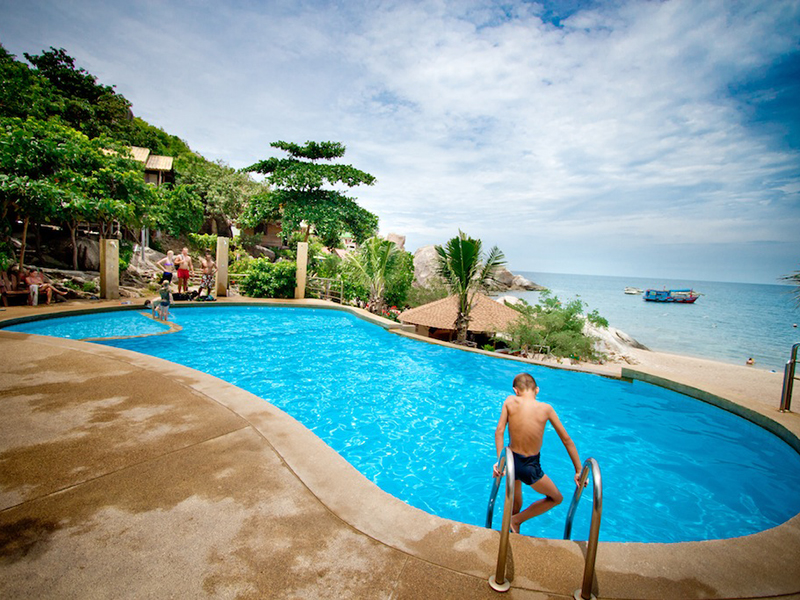 Was sagen die Gäste?:
8.6
"ทำเลที่ตั้งของโรงแรมมีความเป็นส่วนตัวสูง เหมาะแก่การพักผ่อน แต่การเดินทางเข้า-ออกไม่ค่อยสะดวก "
นิตยา
8
"Location was everything. Great snorkeling bay"
Em-on
Detail
The Montalay Beach Resort features 53 beautifully appointed guest rooms, modern rooms are decorated with Asian artwork and feature minimalist design. Each comes with satellite/cable TV, desk, internet access – wireless (complimentary), refrigerator, balcony/terrace and minibar.
Anlagen
Annehmlichkeit
Sport und Erholung
Dienstleistungen
Kundenrezensionen
นิตยา
(Paare)
(8.6)
31 August 2015
ทำเลที่ตั้งของโรงแรมมีความเป็นส่วนตัวสูง เหมาะแก่การพักผ่อน แต่การเดินทางเข้า-ออกไม่ค่อยสะดวก
Em-on
(Familien)
(8)
1 November 2014
Location was everything. Great snorkeling bay