Inthanon Highland Resort
297 Moo 20 Chomthong - Doi Inthanon Rd.T.Banloung A. Jomthong, Chiangmai, 50160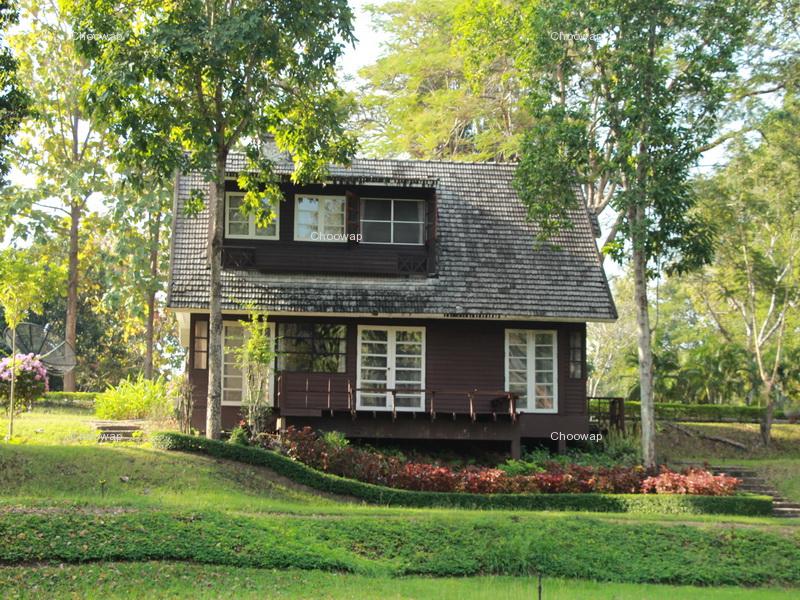 O que os convidados estão dizendo?:
10
"Beautiful grounds, lovely staff - we felt very privileged to be able to stay here"
Geoffrey
9.6
"The Location is good."
Tatezawa Tomiro
9
"I'd been in late Dec 12, traveling by car. Location is good on the foothill of Doi Inthanon. Natural landscape and the best surrounding although bed rooms looked pretty old."
Yaowapa
8.8
"Very nice..will stay in your resort again when I visit Doi Inthanon again..Also will recomment friends too..Thank you "
Teck Hin Ang
8.4
"ห้องพักสะดวกสบาย ราคาไม่แพง อยู่ไม่ไกลจากดอยอินทนนท์"
สุทิน
detalhe
Inthonon Highland Resort is situated at 297 Moo 20 Chomthong - Doi Inthanon Rd.T.Banloung A. Jomthong, located on the foothill of Doi Inthanon.We welcome you to have an opportunity to collect happy and impressive environment by yourself, then you will realize how the heaven on earth is as well as how Miraculous Recreation is!

Rooms are built beside the ponds and under the bi g trees, each come with bed, air conditioner, mini refrigerator, wifi and private bathroom. we offer Tents and accessories include rice, tea/coffee.Restaurant is open for all guests to taste European and Thai dishes with limited menu.

Inthanon Highland Resort - happiness always glows every season! If your travelling is appended within the nature and cool weather, we would like to introduce this resort. Lanna Heaven, the Miraculous Recreation for you and your family in the Family Resort & Birding Center; natural and comfortable lodge in the calm and private surrounding. This resort is located at Doi Inthanon with 40 minutes' drive to Chiang Mai city. leia mais..
Instalações
Amenidades
instalações para deficientes
elevador
andar executivo
quarto da família
instalações para reuniões
salão de beleza
lojas.
sala para fumantes
parque de estacionamento.
Esporte e recreação
bar / pub
aluguer de bicicletas
café
boate
bar junto à piscina
jardim
campo de golfe (no local)
sala de fitness
piscina coberta
jacuzzi
kids club
massagem
piscina ao ar livre
piscina (crianças)
sauna
spa
campos de squash
sala de vapor
quadras de tênis
Serviços
serviço de quarto 24h
transfer para o aeroporto
babysitting
centro de negócios
porteiro
serviço de lavandaria / limpeza a seco
animais de estimação admitidos
passeios
Wi-Fi nas áreas públicas
acesso à Internet - LAN
acesso à Internet - LAN (taxas)
acesso à internet - wireless (sem taxas)
serviço de quarto
Comentários dos clientes
เบญจมาส..
(outras)
20 March 2018
ที่พักราคาไม่แพง แถมมีอาหารเช้าอีกด้วย บรรยากาศในรีสอร์ทก็ร่มรื่นค่ะ มีน้ำตกด้วย อากาศดีมาก แล้วก็อยู่ไม่ห่างจากทางขึ้นดอยด้วยค่ะ
หญิง
(Ocupação individual)
29 December 2017
สงบเป็นส่วนตัวดีค่ะ เหมาะสำหรับคนที่ไม่ชอบความวุ่นวาย เพราะบรรยากาศเป็นส่วนตัวและเงียบ อากาสดีมากๆค่ะ
ขวัญชัย..
(casais)
27 November 2017
ห้องพักไม่แพงมาก สามารถพักได้หลายท่าน ช่วงที่ไปอากาศเริ่มหนาวแล้ว อากาศดีมากๆค่ะ ถ้ามีโอกาสจะไปพักอีกคะ
Pojjanee
(famílias)
31 December 2015
ชอบมากค่พ พนักงาน service ดีมากค่ะ บรรยากาศในรีสอร์ทก็ร่มรื่นค่ะ มีน้ำตกด้วย อากาศดีมาก ต้องไปช่วงปลาย ๆ ปี จะเหมาะกว่า ขึ้นไปดอยอินทนนท์ ไม่ไกลเลยค่ะ ที่นี่สะดวกมาก
Piya
(casais)
6 February 2015
สงบเป็นส่วนตัวดีครับ เหมาะสำหรับคนที่ไม่ชอบแสงสีเสียง เพราะบรรยากาศเป็นส่วนตัวและเงียบ
สุทิน
(casais)
2 February 2015
ห้องพักสะดวกสบาย ราคาไม่แพง อยู่ไม่ไกลจากดอยอินทนนท์
ศิริวรรณ..
(outras)
30 December 2014
ทำเลดี เพราะตั้งอยุ่ไม่ห่างจากทางขึ้นดอย เหมาะแก่การมาพักก่อนเดินทางไปยังดอยอินทนนท์ ห้องพักใช้ได้ ไม่แพง สะอาด บรรยากาศดี
เอ็ม
(famílias)
30 October 2014
ห้องพักไม่แพงมาก สามารถพักได้หลายท่าน ช่วงที่ไปอากาศเริ่มหนาวแล้ว ที่สำคัญอยู่ไม่ห่างจากทางที่จะไปขึ้นดอยด้วย
Scott
(casais)
26 March 2013
It's a very nice place ..
Teck Hin Ang
(casais)
28 January 2013
Very nice..will stay in your resort again when I visit Doi Inthanon again..Also will recomment friends too..Thank you
leia mais