Baan Laanta Resort & Spa
134 Moo 5, Ko Lanta Yai, Ko Lanta, Krabi, 81150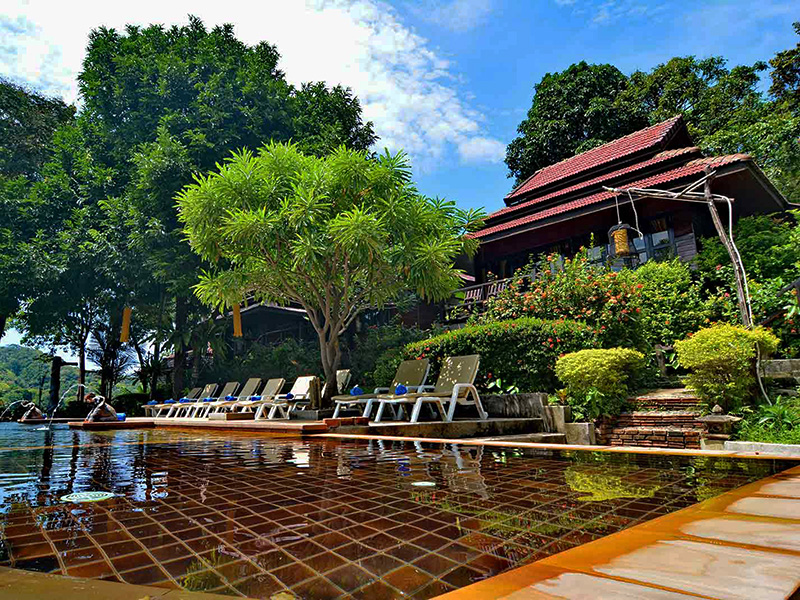 O que os convidados estão dizendo?:
7
"บ้านลันตาเป็นรีสอร์ทที่มีประมาณ 10 กว่าห้อง เน้นบรรยากาศเป็นส่วนตัว คนไม่พลุกพล่าน แต่สิ่งอำนวยความสะดวกเยอะ ไม่ว่าจะเป็น สปา, อินเตอร์เนต, รถเช่า, สระว่ายน้ำ ที่นี่อยู่ที่หาดบากันเตียง ถือว่าเป็นหาดที่ค่อนข้างสวยที่สุดในลันตาเลย คราวที่แล้วไปพักห้อง Seaview เป็นทะเลจากด้านบนวิวสวยมากๆ แถมพนักงานยังเป็นกันเองอีก แล้วก็ยังมีบาร์ริมหาดด้วย"
detalhe
Baan Laanta Resort & Spa is located on Koh Lanta Yai, with 15 luxury bungalow, each of bungalow offer a view of Andaman Sea and at night guest can enjoy gaze at the stars from their own private balcony or taking a stroll along the beach. All bungalows are furnished with elegance of classical Thai decoration.
Instalações
Amenidades
instalações para deficientes
elevador
andar executivo
quarto da família
instalações para reuniões
salão de beleza
lojas.
sala para fumantes
parque de estacionamento.
Esporte e recreação
bar / pub
aluguer de bicicletas
café
boate
bar junto à piscina
jardim
campo de golfe (no local)
sala de fitness
piscina coberta
jacuzzi
kids club
massagem
piscina ao ar livre
piscina (crianças)
sauna
spa
campos de squash
sala de vapor
quadras de tênis
Serviços
serviço de quarto 24h
transfer para o aeroporto
babysitting
centro de negócios
porteiro
serviço de lavandaria / limpeza a seco
animais de estimação admitidos
passeios
Wi-Fi nas áreas públicas
acesso à Internet - LAN
acesso à Internet - LAN (taxas)
acesso à internet - wireless (sem taxas)
serviço de quarto
Comentários dos clientes
(outras)
21 August 2011
บ้านลันตาเป็นรีสอร์ทที่มีประมาณ 10 กว่าห้อง เน้นบรรยากาศเป็นส่วนตัว คนไม่พลุกพล่าน แต่สิ่งอำนวยความสะดวกเยอะ ไม่ว่าจะเป็น สปา, อินเตอร์เนต, รถเช่า, สระว่ายน้ำ ที่นี่อยู่ที่หาดบากันเตียง ถือว่าเป็นหาดที่ค่อนข้างสวยที่สุดในลันตาเลย คราวที่แล้วไปพักห้อง Seaview เป็นทะเลจากด้านบนวิวสวยมากๆ แถมพนักงานยังเป็นกันเองอีก แล้วก็ยังมีบาร์ริมหาดด้วย