Blue Hill Beach Resort
117/9 Moo 6, Haad Rin Nai, Koh Phangan, Suratthani, 84280 (2 مراجعة)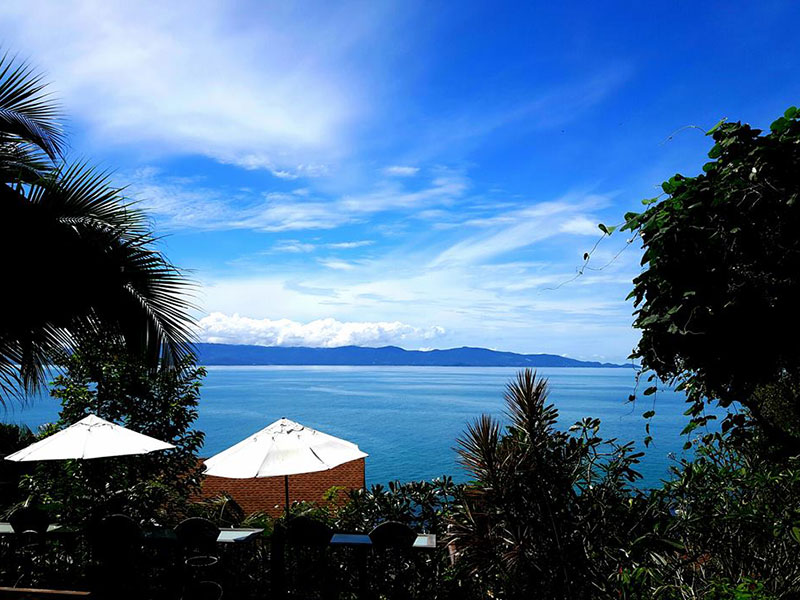 ماذا يقول الضيوف؟:
8.6
"การบริการดี ใกล้กับสถานที่จัดฟลูมูน แต่อาจจะต้องนั่งรถไปอีกหน่อยทางโรงแรมมีบริการแต่จะมีค่าใช้จ่าย โดยรวมถือว่าโอเค"
วรรณิตา
6.8
"ไปงานปาร์ตี้ ฟูลมูน ค่ะ ไกล้หาดริ้นเดินทางวะดวก ประทับใจที่พักมากสะอาด สงบดี"
Tanchanuch
Room is not available on your selected period.
التفاصيل
The resort is nestled in tropical gardens that cascade down the hillside to the unspoiled beauty of haad rin nai (the property is 80 meters long beachfront). Blue Hill is also conveniently located just 5 minutes away from ferry pier, haad rin market and the nightlife of haad rin.
المرافق
وسائل الراحة
خدمات للمعوقين
مصعد
طابق رجال الأعمال
غرفة عائلية
مرافق الاجتماعات
مطعم
صندوق الأمانات في الغرفة
صالون
المحلات التجارية
التدخين غرفة
موقف سيارات
الرياضة والترفيه
شريط / ديسكو
تأجير دراجات
كوفي شوب
ملهى
مشرب مسبح
حديقة
(ملعب الجولف (داخل الفندق
غرفة اللياقة البدنية
مسبح داخلي
جاكوزي
نادي للأطفال
تدليك
حوض سباحة في الهواء الطلق
(بركة (للأطفال
ساونا
منتج
الاسكواش
غرفة بخار
ملاعب تنس
كازينو
الخدمات
24hr خدمة الغرف
السيارات نقل
مجالسة الأطفال
مركز أعمال
بواب
خدمة الغسيل / التنظيف الجاف للملابس
مكتب الجولة
Wi-Fi في المناطق العامة
الدخول إلى الإنترنت - LAN (مجاني)
الدخول إلى الإنترنت - LAN (رسوم)
(الدخول إلى الإنترنت - اللاسلكي (مجاني
خدمة الغرف
سرير طفل
آراء العملاء
Tanchanuch
(الآخرين)
(6.8)
1 October 2015
ไปงานปาร์ตี้ ฟูลมูน ค่ะ ไกล้หาดริ้นเดินทางวะดวก ประทับใจที่พักมากสะอาด สงบดี
วรรณิตา..
(الآخرين)
(8.6)
30 August 2015
การบริการดี ใกล้กับสถานที่จัดฟลูมูน แต่อาจจะต้องนั่งรถไปอีกหน่อยทางโรงแรมมีบริการแต่จะมีค่าใช้จ่าย โดยรวมถือว่าโอเค