Baan​ Skypruek
29/7 M.7 T.Mae Raem A.Mae Rim , Chiangmai, 50180 (0 مراجعة)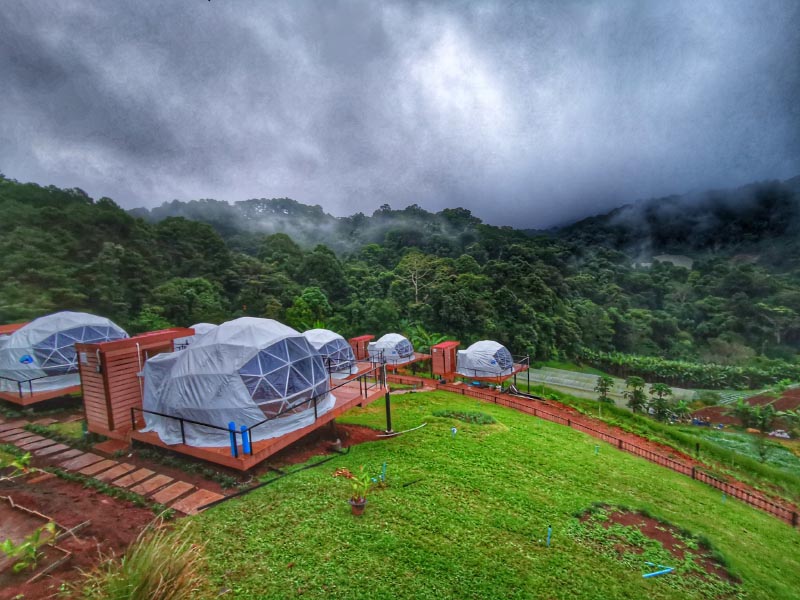 Room is not available on your selected period.
التفاصيل
Baan Skypruek is situated on Mon Jam A.Mae Rim Chiangmai, offering 10 units of guest rooms.

Room amenities includes free-of-charge Wi-Fi Internet, Cable TV, air-conditioner, mini bar, refrigerator and Hot & Cold shower.

Hotel facilities consist of 24-hour font desk service, Car park, laundry service, free Wi-Fi in all areas.
المرافق
وسائل الراحة
خدمات للمعوقين
مصعد
طابق رجال الأعمال
غرفة عائلية
مرافق الاجتماعات
مطعم
صندوق الأمانات في الغرفة
صالون
المحلات التجارية
التدخين غرفة
موقف سيارات
الرياضة والترفيه
شريط / ديسكو
تأجير دراجات
كوفي شوب
ملهى
مشرب مسبح
حديقة
(ملعب الجولف (داخل الفندق
غرفة اللياقة البدنية
مسبح داخلي
جاكوزي
نادي للأطفال
تدليك
حوض سباحة في الهواء الطلق
(بركة (للأطفال
ساونا
منتج
الاسكواش
غرفة بخار
ملاعب تنس
كازينو
الخدمات
24hr خدمة الغرف
السيارات نقل
مجالسة الأطفال
مركز أعمال
بواب
خدمة الغسيل / التنظيف الجاف للملابس
مكتب الجولة
Wi-Fi في المناطق العامة
الدخول إلى الإنترنت - LAN (مجاني)
الدخول إلى الإنترنت - LAN (رسوم)
(الدخول إلى الإنترنت - اللاسلكي (مجاني
خدمة الغرف
سرير طفل
آراء العملاء